Kitchen soffits are those boxy structures that hang above your kitchen cabinets, filling in the gap between the wall and ceiling. They often provide essential space for lighting fixtures, ventilation ducts, and other elements of kitchen design. But they can also be an eyesore if not decorated properly.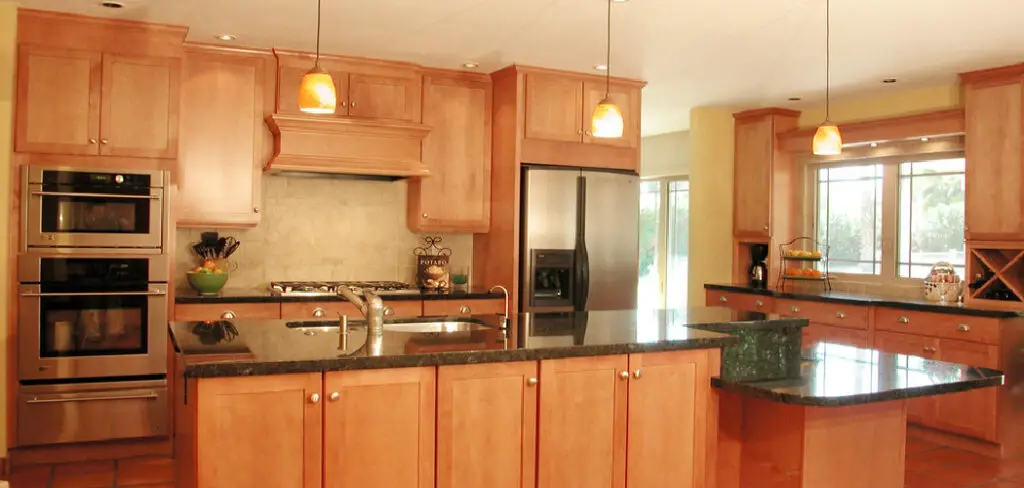 One of the major advantages of decorating a kitchen soffit is that it helps to provide an extra level of space for storage and decoration. Decorating a soffit can also help create the illusion of higher ceilings in the room, making it appear larger. When it comes to practicality, having extra storage space in the form of a soffit is always useful for storing kitchen essentials such as spices and utensils. In this blog post, You will learn in detail how to decorate a kitchen soffit.
Step-by-Step Processes for How to Decorate a Kitchen Soffit
Step 1: Inspect the Kitchen Soffit
Before decorating, it is important to look at the overall condition of your kitchen soffit and ensure that it is in good shape before attempting any decoration. After inspecting the soffit, you may decide that it needs some covering or painting. This can be done with a primer and paint of your choice.
Step 2: Hanging Décor Items
After you have painted the soffit, it is time to start hanging décor items such as wall art or framed pictures. This can help create an inviting atmosphere in the kitchen. Lighting fixtures are a great way to add style and light up your soffit. You can choose from recessed spotlights, track lighting, or pendant lights.
Step 3: Add Greenery
Adding some greenery is also a great way to decorate the kitchen soffit. You can place hanging plants, succulents, or a selection of herbs. Creating a shelving unit can help you display some of the items that you have in the kitchen while also adding decoration and organization to the area.
Step 4: Install Wallpaper
Wallpaper is another great way to add some color and pattern to the kitchen soffit. You can choose a pattern and color that will match your décor. Curtains or banners are a great way to add visual interest and create an inviting atmosphere in the kitchen. The best part is you don't even have to use real curtains, you can use fabric or paper banners.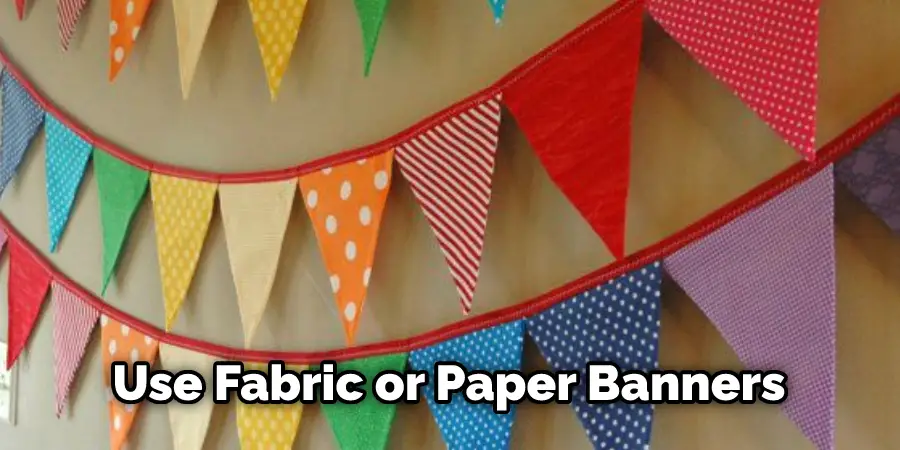 Step 5: Install Open Shelves
Open shelves are great for displaying items such as cookware, dishes, books, and knick-knacks. This is also a great way to show off your style. Mirrors are a great way to make a small space feel larger and more inviting. You can hang multiple mirrors in different shapes and sizes to really give your kitchen soffit an interesting look.
With these tips, you will be able to create the perfect stylish atmosphere for your home.
Safety Precautions for How to Decorate a Kitchen Soffit
Always wear protective gear (gloves, eyewear, and a dust mask) when working on any soffit project.
Ensure that the surface of the soffit is dry and clean before starting to work on it.
Inspect the area for potential electrical hazards such as wiring or exposed outlets.
Take extra caution when painting or staining the soffit board to avoid any paint or stain splashes in your eyes.
When hanging shelves and cabinets, make sure to use secure fasteners that can hold the weight of the items you plan to store on them.
Be aware of fire safety when hanging items such as curtains, and make sure to keep any flammable items away from open flames.
When drilling holes into the soffit board, use a drill bit that is suitable for masonry to avoid cracking your wall surface.
Always unplug any power tools before you begin working on the soffit.
Following these safety precautions and tips while decorating a kitchen soffit will ensure that your project is done safely.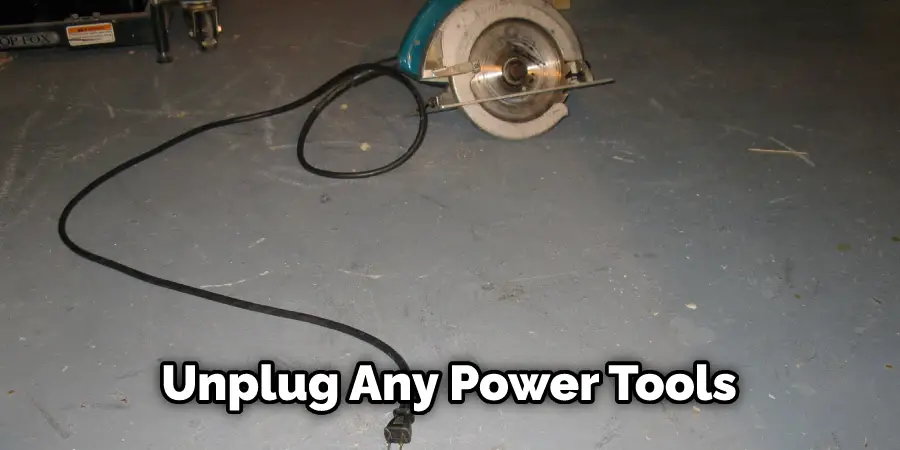 What Are Some Creative Ways to Decorate a Kitchen Soffit? 
If you have a soffit in your kitchen, knowing what to do with the space can be difficult. However, there are several creative ways to make use of this area and bring life and character into your kitchen. Here are some ideas for decorating a kitchen soffit:
Paint or Wallpaper the Soffit: Painting or wallpapering the soffit is a great way to add some color and pattern to your kitchen. You can choose from a variety of bold and neutral colors, as well as textured designs like stripes, chevrons, and floral prints.
Install Decorative Molding: Decorative molding is a great way to add texture and character to your kitchen soffit. You can choose from a variety of styles, such as crown molding, wainscoting, or chair rails.
Hang Shelves or Cabinets: Hanging shelves or cabinets on the soffit is an excellent way to make use of the extra space. This can be a great place to store cookbooks, display dishes and other items, or even hang artwork.
Add Lighting: Installing lights on the soffit is a great way to brighten up the area and make it more inviting. Consider adding pendant, recessed, or track lighting for a modern look.
By using these ideas, you can turn your kitchen soffit into an attractive and functional part of your home. The right decorations can add style and value to your space.
What Are Some of the Common Mistakes People Make When Decorating a Kitchen Soffit? 
When decorating a kitchen soffit, it's important to consider the space's size and shape. Many people think they can cover up an awkwardly shaped or overly tall soffit with just any kind of artwork. Unfortunately, this isn't always the case. The wrong artwork or paint may not properly fill in the space, resulting in an unfinished or awkward look. Another common mistake is choosing artwork that isn't appropriate for the kitchen.
Artwork should be chosen to match the design style of other elements in the kitchen. The wrong artwork can make a soffit look cluttered and out of place. Additionally, choosing artwork that will not be too overpowering or distracting is important. It's also a mistake to ignore the soffit when designing other elements of a kitchen. For example, if there is already a lot of color and pattern in the walls and cabinets, selecting artwork that won't compete with those elements is important. Otherwise, the kitchen will look too busy and cluttered.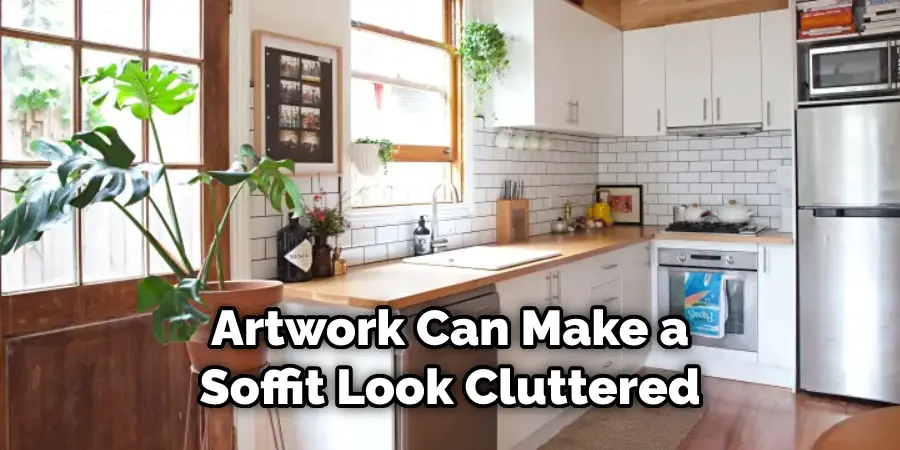 How Much Time and Money Do You Need to Devote to Decorating Your Kitchen Soffit? 
Once you've decided to decorate your kitchen soffit, it's important to consider how much time and money you want to devote to the project. This can vary depending on your desired look and if you're willing to do any DIY work. It may be worth investing in high-quality materials such as wallpaper, paint, or fabric to get a professional-looking finish.
If you're on a tighter budget and have some time to spare, you may find that you can achieve the same look with a few trips to the second-hand store for unique finds or even just by repurposing items around your home.
If you decide to tackle the project yourself, it's important to take into account the amount of time you have available and what skills you possess. Make sure that any materials or tools you need are purchased ahead of time so that your project can be completed in a timely manner.
Additionally, it's helpful to create a plan and timeline for each task that needs to be done so that you don't get overwhelmed or run out of time. No matter what approach you take to decorating your kitchen soffit, it's important to keep in mind both the cost and the time associated with the project before starting.
What Are Some of the Best Ways to Make Your Kitchen Soffit Stand Out From the Rest? 
There are a variety of methods for transforming your kitchen soffit into something more attractive and stylish than the standard white box. Here are some popular ways to decorate a kitchen soffit:
Paint: Painting is one of the easiest and most cost-effective ways to give your kitchen soffit an instant makeover. Consider combining tranquil wall colors like blues, greens, and tans with an accent wall of a bolder hue to make your soffit stand out even more.
Wallpaper: Installing wallpaper is a great way to add texture and color to any room. Use coordinating patterns or complementary colors for a unique look that will draw the eye.
Tile: Many people are now opting to use tile on their kitchen soffits rather than traditional materials like wood or drywall. Tiles come in a range of sizes and colors, so you can create a unique design that reflects your own style and preferences.
Beadboard: Another popular option for decorating a kitchen soffit is to install a beadboard. Beadboard offers an elegant, classic look that will suit any décor.
Open Shelving: If you don't want to close off your soffit with cabinetry or other materials, consider installing open shelving instead. This will provide additional storage space and a unique, airy look.
No matter which option you choose, making your kitchen soffit stand out from the rest doesn't have to be difficult or expensive. With some time and creativity, you can create a stylish and functional space that will become the focal point of your kitchen.
Are There Any Helpful Guidelines for Choosing Colors and Textures for Your Kitchen Soffit Decorations? 
When it comes to kitchen soffit decorations, you have plenty of options – but it's important to choose colors and textures that will work well with your existing kitchen decor. 
Consider the color palette of your cabinets, walls, flooring, and countertops when selecting a color for your kitchen soffit. This will help tie the entire kitchen design together while also making sure that the soffit stands out and enhances your kitchen's overall aesthetic.
In addition to selecting a color, it's important to pay attention to texture as well. Textured wallpaper is an excellent choice for adding dimension and interest to your soft lookit decorations together. Choose between subtle ensure, grainy that textures, or a more dramatic look, depending on the overall style and feel you're going for. 
When decorating kitchen soffits, there are no hard-and-fast rules; however, by considering the colors and textures of your other kitchen elements, you can ensure that your decorations will complement each other nicely and create a unified and stylish look.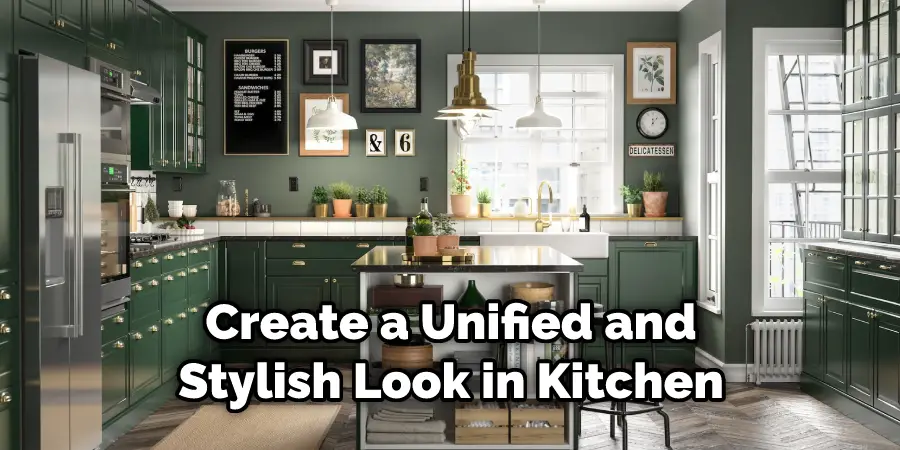 Conclusion
In conclusion, decorating a kitchen soffit can be a great way to get creative and add an extra spark of style, character, and charm to your kitchen. With the help of some simple tools and materials, you can bring life and personality to the space with paint, wallpaper, tiles, or any other decorative elements. 
From rustic wood board to modernized metallic panels, there are plenty of options to choose from when it comes to decorating your kitchen soffit. I hope this article has been beneficial for learning how to decorate a kitchen soffit. Make Sure the precautionary measures are followed chronologically.