If you want to add some character and charm to your living room, why not consider decorating a bench? Are you looking to make an impressive design statement in your living room this season? With the right accessories and a little bit of imagination, decorating a bench is an easy way to bring warmth and personality into any space.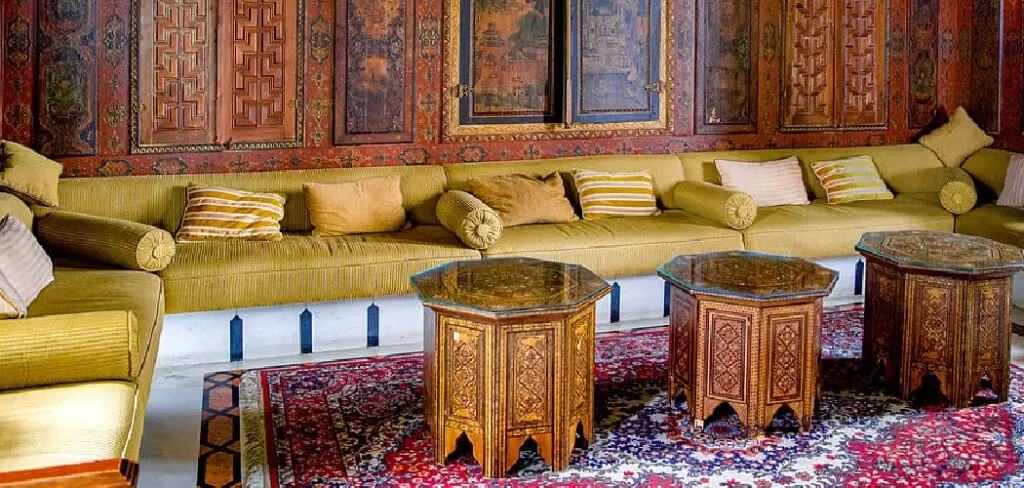 From adding unique artwork or vibrant cushions to accessorizing with throw pillows or even hanging planters, we'll show you just how easy it can be to create the perfect look for your home. Not only that but choosing the right style of decorating can help tie together the design elements of your home. 
Keep reading for tips on how to decorate a bench in living room to how you can use these pieces of furniture as decorative objects that will instantly transform any living room into something more stylish and inviting!
Is Decorating With Bench in Living Room a Good Idea?
Decorating a bench in your living room is a great idea because it allows you to bring an eye-catching, unique piece of furniture into the space while adding texture and character. Not only that, but benches also give you extra seating when you need it most. Whether you're entertaining guests or just want to relax and unwind, a bench can provide comfortable seating that is both functional and stylish.
Choosing the Right Style of Bench for Your Living Room
When it comes to picking out the right bench for your living room, you want to choose something that reflects your personal style as well as fits into the overall design aesthetic. For example, if you have a more eclectic or modern style, you may want to go for something with a sleeker look and contemporary design. A rustic farmhouse-style bench could be the perfect fit if you're looking for a piece of furniture that has an old-world charm. If traditional decor is more your speed, then an upholstered bench could be a great choice.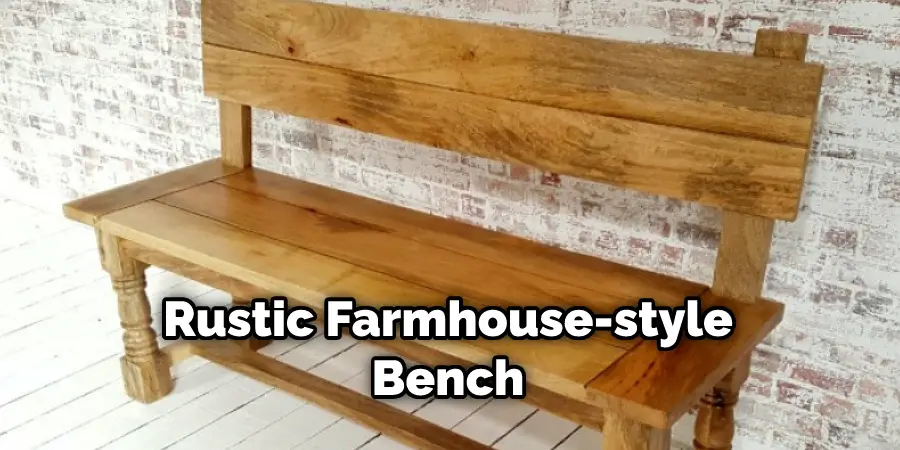 Things to Consider Before Starting the Decorating Process
1. Size
When it comes to deciding how to decorate a bench in your living room, there are several things you should consider before starting. The size of the space is an important factor, as you want to make sure that whatever furniture and accessories you bring in will fit comfortably without taking up too much space. You also need to consider how much seating you need in the room, as this will help determine what size bench is best for your needs.
2. Materials
Choosing the right materials for your bench is important because it will affect how comfortable and durable the piece of furniture is. Different types of wood can be used for a traditional or rustic look, while leather or fabric upholstery is often the preferred choice for a more contemporary style.
3. Color
The color and pattern of your bench can also have an impact on the overall design aesthetic of your living room. Neutral colors are always a safe bet, but you can also add some bolder hues if you want to create an eye-catching statement piece.
Required Items for Decorating a Bench in Living Room
Decorating a bench can be an easy and inexpensive way to give your living room an update. All you will need is the right accessories or decorations, depending on your style. Here are some items to consider when decorating:
Throw pillows
Blankets
Artwork
Pictures or mirrors
Candles
Plants and flowers
Lamps or lighting fixtures
10 Steps on How to Decorate a Bench in Living Room
Now that you've chosen the right style of the bench for your living room, it's time to get decorating! Here are  10 simple steps on how to transform any bench into an eye-catching accent piece:
1. Add Pillow
Start by picking out your favorite throw pillows and blankets that will go with the tones and colors of your living room. Also, think about the texture of the fabric and how it will look with your other decorative items.
2. Add Decorative Objects
Use pieces like artwork, pictures, and mirrors to give your bench an extra dose of personality. Make sure that these pieces coordinate with the existing color scheme of your living room. Decorative objects can be hung on the wall above your bench or placed right on top.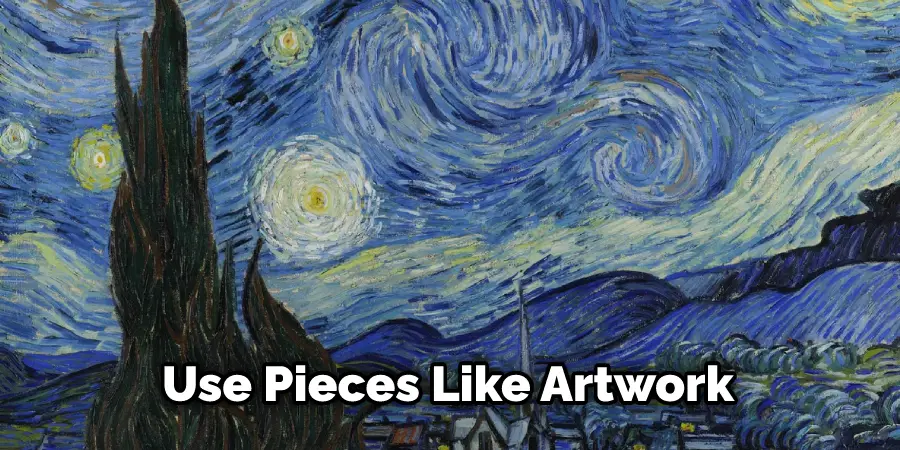 3. Accessorize
Throw pillows are a great way to add color and texture to your bench. Choose pillows in different sizes, shapes, and colors that match the overall look of your living room. Also, think about adding small items like candles or plants to bring life into the space.
4. Hang Lighting Fixtures
If your bench is placed in the corner of your living room, you can hang lighting fixtures above it to create a cozy atmosphere. Choose something with an interesting shape or design that will draw attention to the bench and make it stand out.
5. Add Curtains
If you're looking to add a bit of privacy and warmth to your living room, consider hanging curtains on either side of the bench. This will not only provide some extra coverage but also tie together your decorating style by introducing color into the space.
6. Place Rugs
Rugs can help define the area around your bench and give it a finished look. Choose something with a bold pattern or color to make the bench stand out. Keep in mind that you want the rug to be proportionally correct, so measure the space before you buy one.
7. Adorn
Accessories like lamps, books, or even plants are a great way to add character to your bench. Choose items that will complement the style of the bench and create a cohesive look. It can even be helpful to tie the colors of your accessories to the colors in your throw pillows and curtains!
8. Add a Table
If you're looking for extra storage space, consider adding a small table or ottoman next to your bench. This will provide plenty of space for books and magazines, as well as other items that you need. It can also be a great place to display your favorite family photos.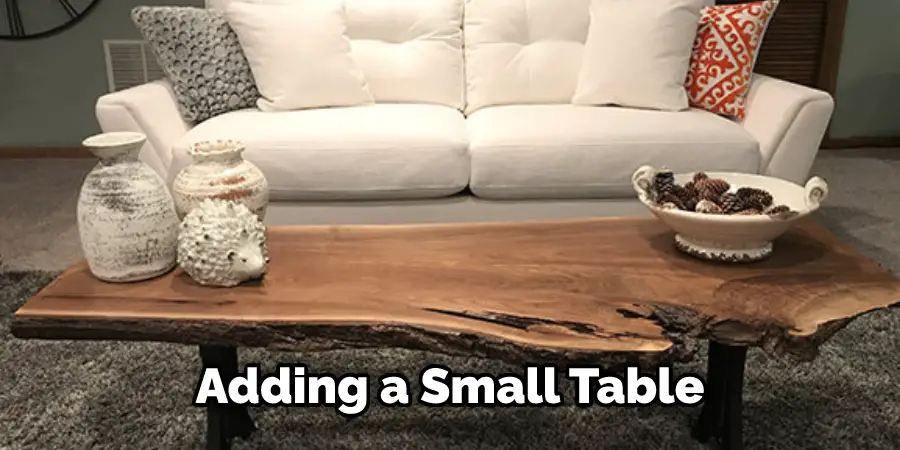 9. Rearrange
Rearranging the pieces in your living room is an easy way to give the bench a new look without having to buy anything new. Try moving items around and adding different accessories until you find something that works for you.
10. Enjoy
Once you've finished decorating your bench, it's time to sit back and enjoy! Take a few minutes to appreciate all of your hard work and the transformation that you have made. Your living room will look beautiful, cozy, and inviting!
By following these 10 simple steps on how to decorate a bench in living room, you can easily transform any ordinary bench into a stylish and inviting accent piece. 
Be sure to choose items that coordinate with the existing design of your living room and use accessories to tie everything together! With just a few simple changes, your living room is sure to become an inviting space.
8 Tips to Keep the Decorating Last Long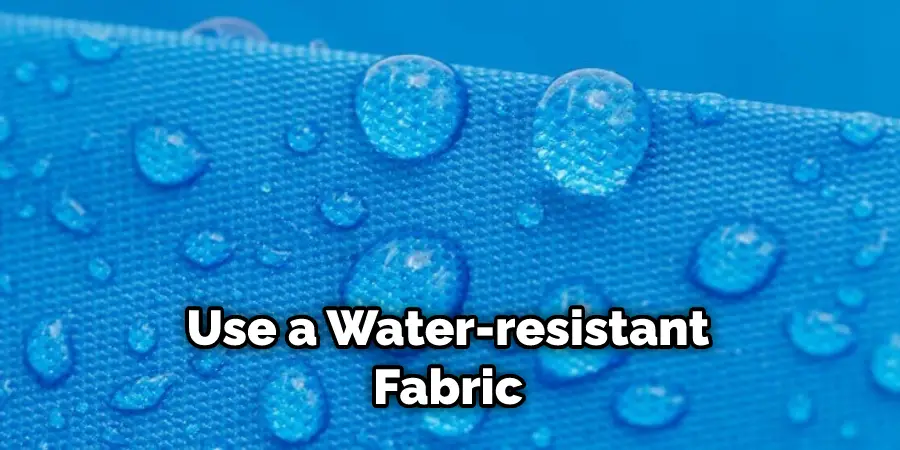 Use a water-resistant fabric when upholstering the bench. If you want to create a bold statement in your living room, consider adding an eye-catching pattern or bright color to your upholstery. But make sure that the fabric is also waterproof and can withstand daily use.
Invest in quality cushioning for comfort and durability. Foam cushions are great for long-term use, as they retain their shape and provide additional support. You can also add a decorative layer of upholstery fabric for extra comfort and style.
Choose furniture with a classic design that won't go out of style quickly. Look for pieces with clean lines and timeless silhouettes. This will ensure your bench continues to coordinate with the rest of the room's decor for years to come.
Keep upholstery pieces from fading by limiting direct sunlight exposure. Use sheer curtains or window shades in the living room to help manage light and keep upholstered furniture looking new for longer.
Make sure the legs of the bench are sturdy and secure. Avoid furniture with wobbly legs that can cause dangerous trips or falls, especially if there are kids in the house.
Protect wood surfaces with a sealant to prevent scratches and discoloration. Apply a coat of polyurethane varnish or beeswax once a year to keep the bench looking its best.
Place floor mats or rugs under the bench for additional protection. This can help reduce wear and tear on your furniture and prevent it from becoming stained due to spills or dirt. The floor mats can be easily swapped out to change the look of the room.
Regularly dust and vacuum the bench to keep it looking clean and tidy. This will help keep airborne particles from getting trapped in upholstery fibers, which can cause permanent discoloration over time. Use a soft-bristled brush attachment on your vacuum to gently remove any dirt and dust. With the right care, your bench should look great for years without needing a complete makeover.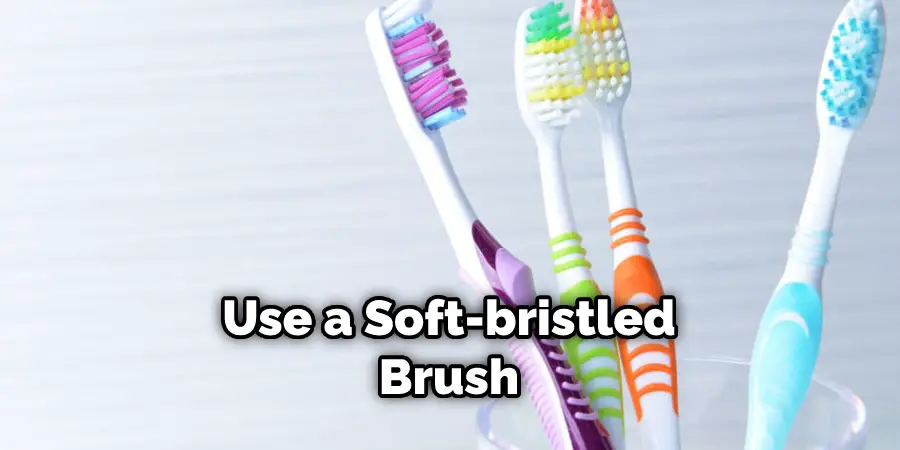 By following these tips, you can easily keep your living room looking its best with a stylishly decorated bench that will last through many seasons of use. Whether you're going for an eclectic touch or modern minimalism, you can find the perfect design to enliven your space. 
With a few simple touches, you'll have a comfortable and eye-catching piece of furniture that will always make your living room feel inviting and cozy.
Conclusion
Decorating a bench in your living room can be an easy yet effective way to transform how the space looks and feels. Whether you go for cozy and inviting or modern and chic, there are plenty of creative ways to tailor the design to reflect your own unique style. With some creativity and methods on how to decorate a bench in living room, elbow grease, and a few supplies, you can easily turn a mundane bench into a stunning addition to your living room.
Plus, you'll have the satisfaction of knowing that you had a hand in creating something special all without breaking the bank! So, have fun with it, explore ideas that resonate with you personally, and start creating the beautiful and inviting living room of your dreams!