Designing the perfect memory care room can be a daunting task, but it does not have to be! With a few simple tips and tricks, you can create an atmosphere that is both inviting and comforting for those living with dementia or Alzheimer's. Here we will discuss how to choose furnishings wisely, incorporate artwork and music into the design, use color psychology to your advantage, add meaningful mementos to evoke memories, and much more.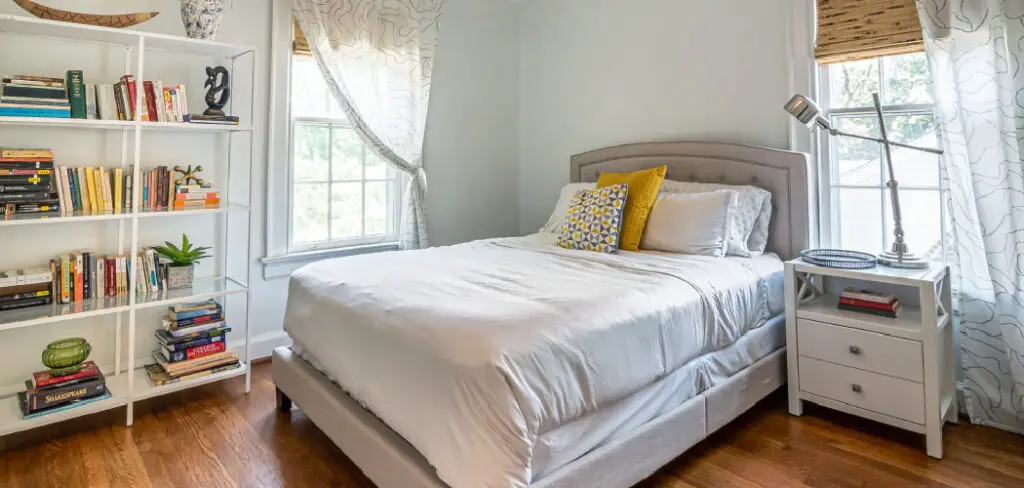 Your goal should ultimately be creating a safe space where individuals feel contented in their home environment while promoting continued cognitive stimulation. By taking these important steps on how to decorate memory care room, you can make sure your loved one's current environment fosters positive emotions of freedom, peacefulness, and hope. Let's get started!
Why Do You Need a Memory Care Room?
A memory care room is a space specifically designed to be comfortable and safe for those living with dementia or Alzheimer's. It allows individuals to remain independent while providing caregivers peace of mind in knowing they are secure and receiving the proper care they need. The room should be designed to help combat memory issues while providing a sense of comfort and familiarity.
When selecting furniture, it's important to stick with comfortable pieces that are not too hard or soft. This will ensure users remain comfortable for long periods of time but also have enough support from the furnishings so they won't slip or slide. Avoid furniture with sharp edges or corners as well to prevent any scratches or cuts from occurring.
Choosing the Best Elements for a Memory Care Room
Now that you've chosen the right furniture, it's time to move on to the next step: incorporating artwork and music. Art can be a great way to stimulate cognitive awareness and help create a sense of comfort for individuals living with dementia or Alzheimer's. Try choosing artwork that is bright or cheerful, as this will help evoke positive emotions. Music is also a great tool to use in memory care rooms, as it can both relax and stimulate the senses at the same time.
In order to make the space more inviting and calming, consider adding touches of color throughout the room. Color psychology suggests that warm colors like yellow or orange can help promote feelings of comfort and joy, while blues and greens tend to be more calming. When selecting a color palette, make sure to pick colors that your loved one associate with positive memories or feelings.
Required Items for Memory Care Room
Finally, adding meaningful mementos to the room can help evoke memories and provide a sense of familiarity. This could include photos from past trips or events, favorite books, and more. Consider also adding items like:
Clocks
Calendars
Maps and puzzles
10 Steps on How to Decorate Memory Care Room
Step 1: Choose the Furniture
Choose the right furniture. The furniture is the foundation of your memory care room design and should be comfortable, supportive, and free from sharp edges or corners. It will add a sense of stability and comfort for those living with dementia or Alzheimer's.
Step 2: Incorporate Artwork and Music
Incorporate artwork and music into the design to provide cognitive stimulation, relaxation, and comfort. Choose pieces that evoke positive emotions and memories for your loved one. Music can also help to relax and stimulate the senses.
Step 3: Utilize Color Psychology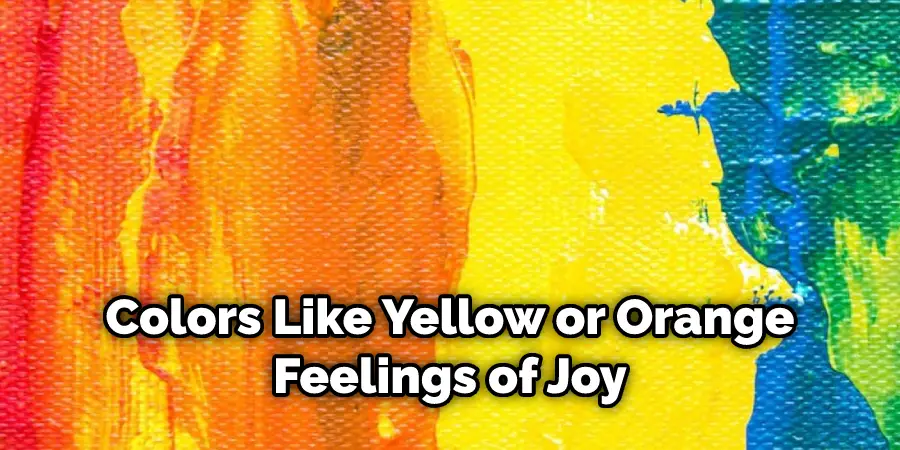 Make use of color psychology when designing the space. Warm colors like yellow or orange stimulate feelings of joy and comfort, while blues and greens are more calming. Choose a color palette that your loved one associates with positive memories or feelings.
Step 4: Add Meaningful Mementos
Add meaningful mementos to the room, such as photos from past trips or events and favorite books. These items can help evoke memories and provide a sense of familiarity. As this is a living space, you may also want to add plants and flowers.
Step 5: Install Specialized Lighting
Install specialized lighting that can help reduce the effects of Alzheimer's-related sundowning, which is when individuals become more disoriented or restless in the evening hours. LED lights are perfect for this purpose because they are bright yet gentle on the eyes.
Step 6: Use Memory-Friendly Flooring
Use memory-friendly flooring that is soft and slip-resistant to prevent falls. Carpet or area rugs are ideal for providing extra cushioning, while hardwood and tile floors can give a sense of stability. It will add a sense of stability and comfort for those living with dementia or Alzheimer's.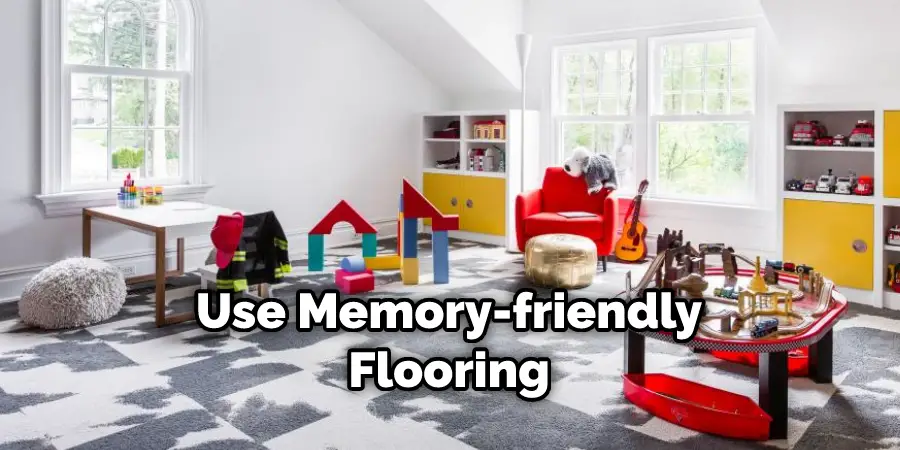 Step 7: Choose Low-Maintenance Window Treatments
Choose low-maintenance window treatments that can provide both privacy and light control while also making the room more comfortable. Blackout curtains are helpful for providing complete darkness during the day, while cellular or roller shades can help diffuse light.
Step 8: Minimize Clutter and Noise
Minimize the amount of clutter in the room to reduce distractions and overstimulation. Additionally, try to keep noise levels low, as loud sounds can be confusing or disorienting for individuals with memory loss.
Step 9: Install Assistive Devices
Install assistive devices, such as grab bars and raised toilet seats, that can help individuals maintain their independence and safety. Installing a shower chair or bench can also provide extra support for bathing.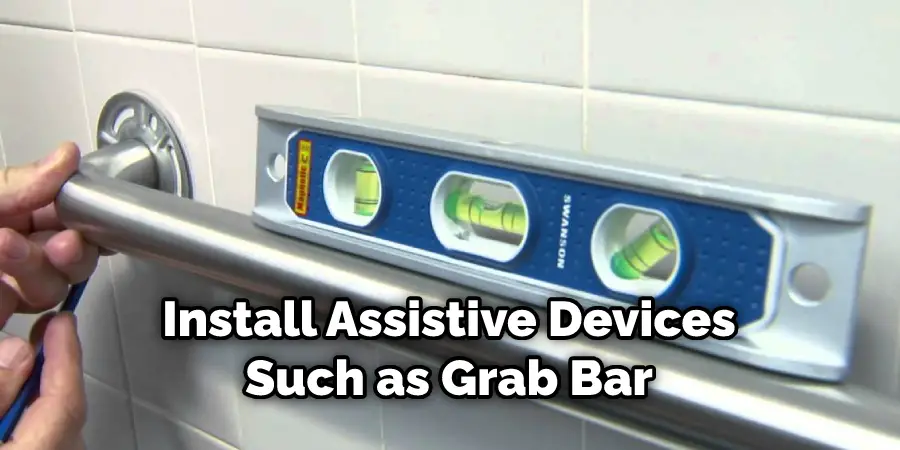 Step 10: Personalize the Space
Finally, personalize the space with items that evoke positive feelings for your loved one. Consider adding items like clocks, calendars, and puzzles that can help keep them engaged and entertained.
By following these steps, you can create a memory care room that is both comfortable and supportive for your loved one. With the right furniture, artwork, music, and personal items, you can make sure their living space is as safe and inviting as possible.
8 Care Tips for Memory Care Room
Dusting is Key. Keeping dust and another allergy to a minimum is especially important in memory care spaces; residents often have respiratory issues. Wipe down surfaces, furniture, and window frames regularly with a microfiber cloth or duster.
Furnishings Should Be Comfortable and Inviting. When selecting appropriate furnishings for a memory care space, comfort should be the key factor. Choose sofas, chairs, and other items that are soft and inviting to ensure residents feel comfortable and at ease.
Use Wall Art Sparingly. While the artwork is a great way to enliven any space, it's important to limit hanging pieces in memory care rooms as they can be overwhelming for residents. Opt for a few tasteful pieces that reflect the room's color scheme, and keep them at eye level.
Steer Clear of Patterns. Memory care spaces should be kept simple and free of patterns to avoid overstimulating residents. Keeping walls and furniture plain helps create a calming atmosphere that is better suited for residents.
Make Sure Items Are Clearly Visible. In memory care, it's important for objects to be easily and reachable for seniors with limited mobility. Make sure furniture and other items are spaced out appropriately and clutter-free to help ensure safety.
Consider Texture When Selecting Materials. When selecting flooring, bedding, and other furnishings for a memory care space, it's important to choose materials with varying textures. A variety of textures can help engage someone living with dementia while still providing comfort.
Color Matters Too. Colors have the power to evoke emotion and should be used strategically in memory care spaces. Soft, calming hues like blues, greens, and greys are ideal for this type of living space.
Incorporate Natural Elements. Natural light, plants, and other organic materials can help bring a sense of calm to a memory care room. Introduce items like houseplants or wall hangings with botanical themes to create an inviting atmosphere.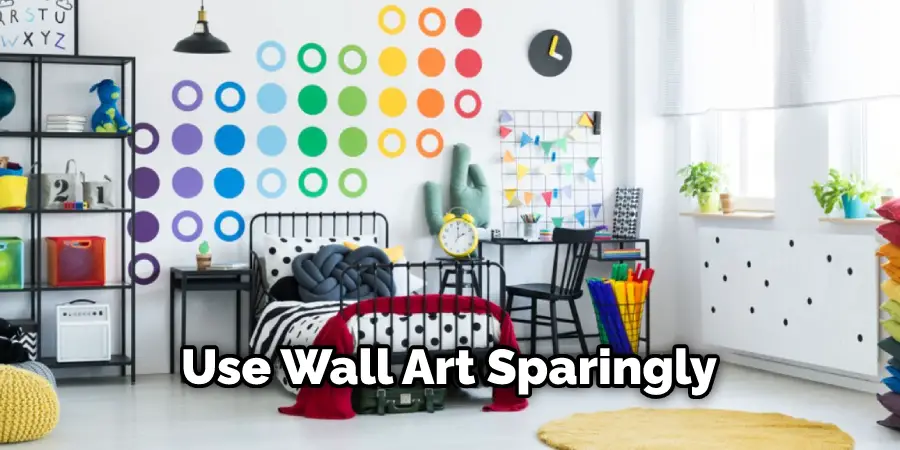 These tips will ensure that seniors living with memory loss have an inviting and comforting space to call home. By taking the time to consider their needs, you can create a beautiful environment for them to enjoy.
How Much Will It Cost?
Decorating a memory care room be quite expensive, so you have to budget carefully and make sure you are choosing items that will last Flooring options such as carpet laminate, and vinyl are popular choices. Soft furnishings like pillows and curtains should also be chosen wisely, as they must be durable enough to withstand frequent use. 
When selecting paint for the walls, consider lighter colors and soothing hues that are less likely to be visually stimulating. When it comes to furniture, choose pieces carefully — heavier items will provide stability as well as comfort. If possible, select memory care-specific furniture that is designed to reduce falls or other safety concerns.
Conclusion
Decorating a memory care room doesn't have to be difficult. Keep in mind that when using colors, artwork, and other decorations, it is important to keep the options simple yet cheerful and welcoming. 
While there are many innovative ways to enhance an environment, it is essential to adhere to safety considerations and use these tips as a guide. Most importantly, allow those living in the memory care facility to share their thoughts, interests, and personalities when decorating. Add this guide on how to decorate memory care room as a guideline.
A personal touch goes a long way in reminding residents of happier times spent with family and friends. Beyond that, creating a warm and inviting atmosphere for both staff and residents will help cultivate a supportive environment for each person, truly making their new home away from home comfortable and safe.