When it comes to your kitchen, there's no room that offers more opportunity for self-expression and crafty decorating than the window! From lovely curtains to playful plants, there are many ways you can spruce up your kitchen window and make it the star of the show. Whether you're looking to give your cooking space a full makeover or just want an easy upgrade in time for Thanksgiving dinner, this blog post has all the tips and tricks you need – from selecting curtain fabrics, trends in wall treatments (including wallpaper!) to indoor herb gardens that will bring life right into your home.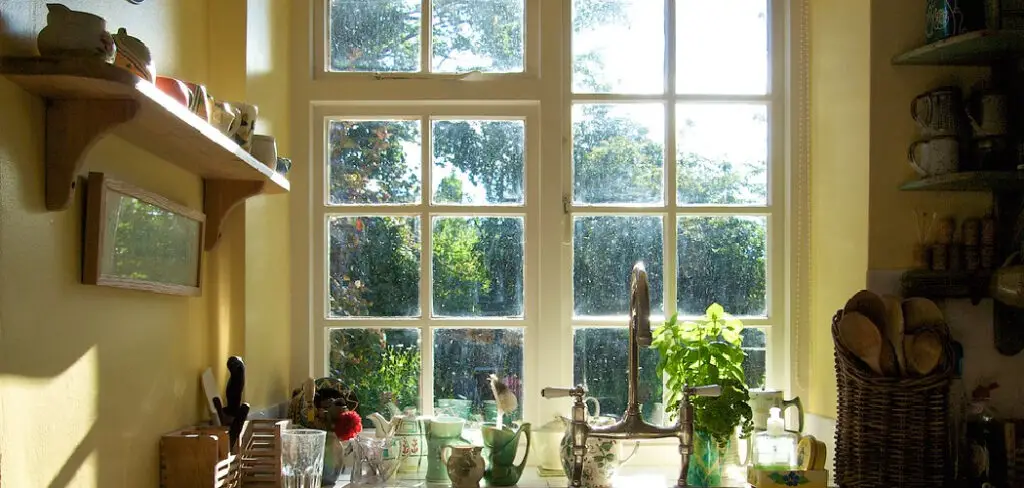 With a few simple changes, you can add depth, character, and color to your room. In this post, we'll share some of our top tips on how to decorate kitchen windows with style. Keep reading for all the inspiration. So let's dig right in and explore some fantastic ideas on this.
Why Do You Need to Decorate Kitchen Window?
1. Add Style
Decorating your kitchen window helps to make the entire space look more inviting and warm. It adds personality and flair, making it a truly special area in the home. From adding decorative curtains to creating an indoor herb garden right outside your window, there are many ways you can personalize this important room of the house.
2. Functional Purpose
The kitchen window is a great way to make use of natural light. By adding curtains or shutters, you can control the amount of light that comes into the space, which helps create the perfect atmosphere for cooking and entertaining. Adding treatments to your window also serves an important functional purpose – it blocks harmful UV rays from entering your home and protects the furniture from fading.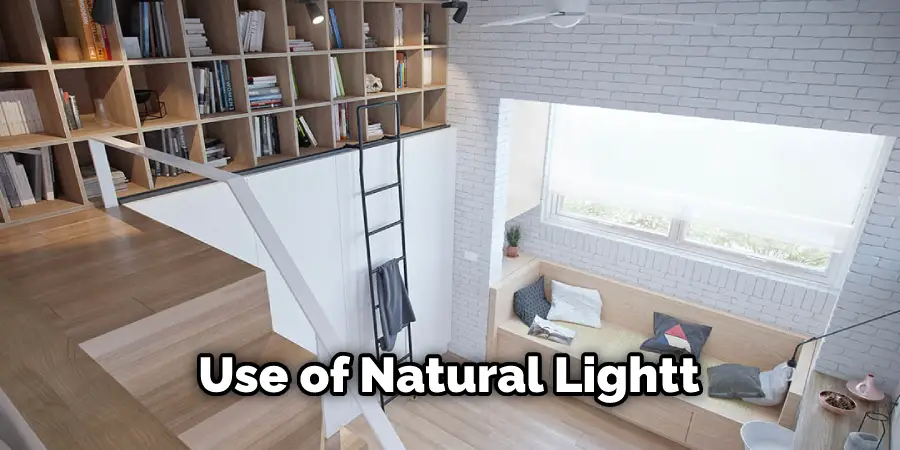 3. Aesthetic Appeal
There's something undeniably elegant about a beautifully decorated kitchen window. From stunning curtains to unique wall treatments, you can make this area of your home truly stand out – giving it the wow factor that will impress guests and family alike!
With all these reasons in mind, let's explore how to decorate kitchen window.
Things to Consider Before Starting
1. Choose a Color Scheme
Before you begin to decorate your window, it's important that you take the time to select a color scheme for the room. Take into consideration the surrounding walls, appliances, and furniture in order to create a cohesive look. Once you have chosen a color palette, you can start to pick out curtains, blinds, and other window treatments that match.
2. Window Size
When decorating your kitchen window, it's important to be conscious of the size of the window you're working with. Small windows may require different treatments than larger ones in order to make the most of the space. Also, keep in mind the different types of window treatments.
3. Lighting
It's also important to consider the level of lighting that your kitchen needs. If you don't want any natural light to enter your room, opt for heavy curtains and blinds that provide full coverage. On the other hand, if you'd like to make use of natural light, sheer draperies and valences will help brighten up your space without sacrificing privacy.
Now that we've covered what you need to consider before beginning to decorate your kitchen window, let's explore some of the
Needed Items to Decorate Kitchen Window
Curtains or window treatments
Wallpaper
Paint
Indoor plants
10 steps on How to Decorate Kitchen Window
Step 1: Curtains and Drapes
Curtains and drapes are the most classic way to dress up your kitchen window. Choose a fabric that complements the overall aesthetic of your room – opt for light colors if you want to make your space look more open and airy, or go for heavier fabrics like velvet to add a touch of sophistication. Just be sure to stick to the color scheme you chose beforehand.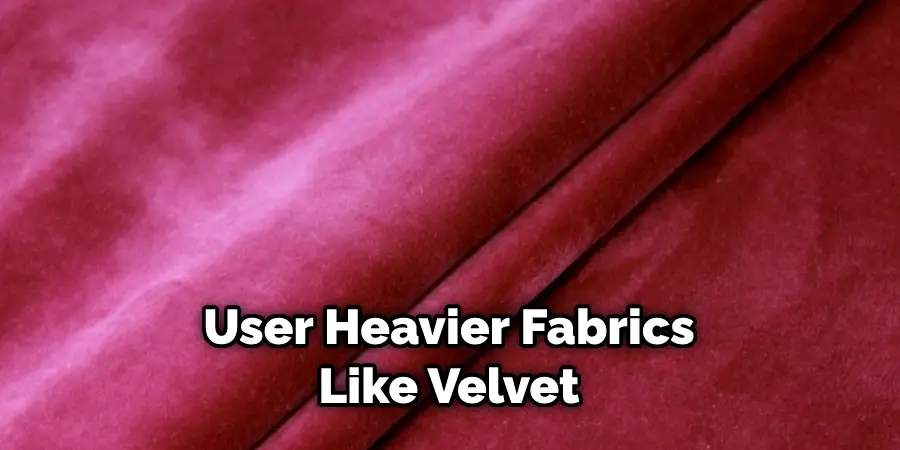 Step 2: Blinds and Shutters
Blinds and shutters offer great functionality as well as style. They give you control over how much natural light enters the space – you can open them fully to let the sunshine in or close them partially for a more subdued look.
Step 3: Wallpaper
Wallpaper is another great way to dress up your kitchen window. Choose a pattern that complements your color scheme and adorn the walls surrounding your window with it. Wallpaper gives the space an instant makeover that is sure to wow your guests.
Step 4: Paint
Painting the walls around your kitchen window is another great way to give it a personalized look. Choose colors that complement each other and create a sense of harmony in the room. Use light colors. If You can, you also find want window panels more that feature an open decorative atmosphere.
Step 5: Indoor Plants
Adding indoor plants is a great way to bring some life into the space. Choose plants that are easy to care for and make sure they get plenty of sunlight from your kitchen window in order to thrive. Indoor plants can add a touch of greenery and make the area look more inviting.
Step 6: Window Films
Window films are great for creating privacy without sacrificing natural light. They come in a wide variety of designs and colors, so you're sure to find one that suits your room perfectly. Window films also help protect your furniture from fading due to extended exposure to the sun.
Step 7: Window Valences
Valences are a great way to finish off the look of your window. They come in different fabrics and styles, so you can find one that complements your room's overall aesthetic. Valences also help keep out any unwanted drafts and can be easily removed for cleaning.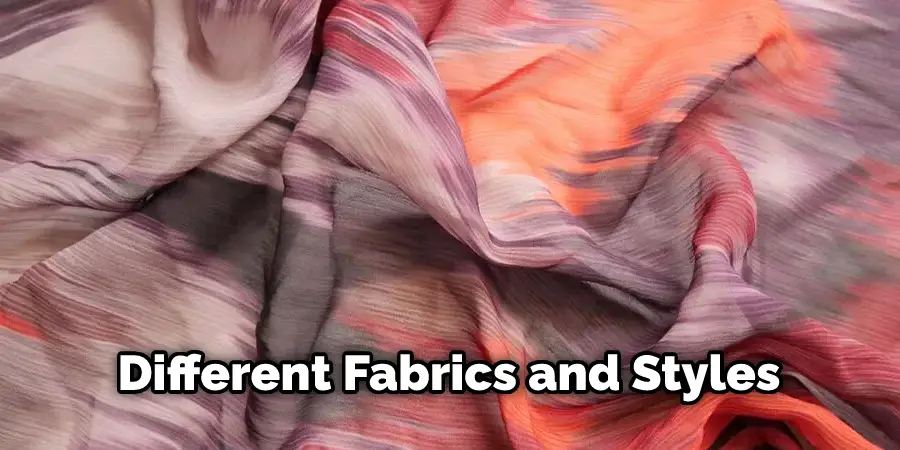 Step 8: Decorative Window Treatments
If you're looking to add a unique touch to your kitchen window, opt for decorative treatments like Roman shades and arched valences. They can instantly add some character to the room and help you create a space that is truly one-of-a-kind.
Step 9: Window Art
Window art is another great way to express your creativity and add a personal touch to the room. Hang wall hangings, drapes, or other decorations around your window to make it look more inviting. You can even opt for light fixtures that are designed specifically for windows if you want an even more striking effect.
Step 10: Accessories
Accessories are the finishing touch for your kitchen window. Choose items that match the overall design of the space and bring everything together. From candles to picture frames – have fun with it and add a few pieces of decor that reflect your personality!
By following these ten steps, you'll be able to create a beautiful and unique look for your kitchen window. Whether you want to go bold with wallpaper or keep it simple with curtains, there are plenty of options to choose from! So don't be afraid to get creative and transform your window into something truly special.
5 Tips to Decorate the Kitchen Window Within Budget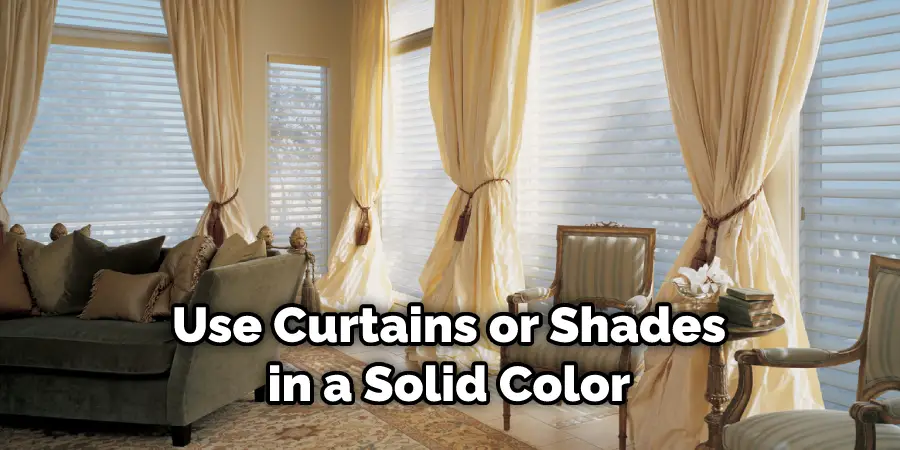 Choose a simple window treatment. Simple window treatments are often the most budget-friendly option and can still be very stylish. For instance, you could use curtains or shades in a solid color to bring a clean, modern look to your kitchen window.
Utilize suncatchers and other inexpensive items. Suncatchers, hangings, or other types of ornamental decorations can be a great way to decorate your kitchen window. They're usually inexpensive and come in lots of different styles so you have plenty of options to choose from.
Take advantage of natural materials. Natural materials such as wood, rope, twine, and jute can be great options for dressing up a kitchen window without breaking the bank. These materials can also bring a homey, rustic feel to your decor.
Repurpose other items you already have. Look around your house for existing items that could make interesting decorations for your window. For instance, you might use an old frame as a window treatment or hang an interesting tapestry.
Shop for second-hand items. Thrift stores and yard sales can be great sources of unique, inexpensive decor that you can use to dress up your kitchen window. Don't be afraid to get creative – you never know what kind of great finds you might stumble upon.
By following these tips, you can easily decorate your kitchen window without spending too much money. So get creative and try some new ideas to make your kitchen look more stylish and inviting!
Conclusion
Additionally, you can use kitchen window decorations to enhance the aesthetic of your space. From custom-shaded curtains to tiered valances and DIY decals, there's an endless array of options that can help make your kitchen unique. With so many ways to decorate a window in the kitchen, it is more than possible to create a stunning home interior that reflects your personal style.
Whether you're a fan of classic farmhouse charm or modern minimalism, decorating your kitchen windows is an easy way to bring it all together. Why not challenge yourself and explore the different treats available for the windowsill? When done correctly, you won't regret investing time into making them look as perfect as can be. Freshen up your kitchen windows with a fresh, modern touch, and you'll be sure to enhance the overall aesthetic of your home significantly. Have this guide on how to decorate kitchen window as a help. Hope these budget-friendly tips be a great guide for you.