A dry sink is a great way to add character and charm to any room in your home. Whether you choose to use it as a vanity in the bathroom or an accent piece in the living room, decorating it can take your interior design to the next level. Here are some tips for decorating a dry sink and making it the highlight of your home.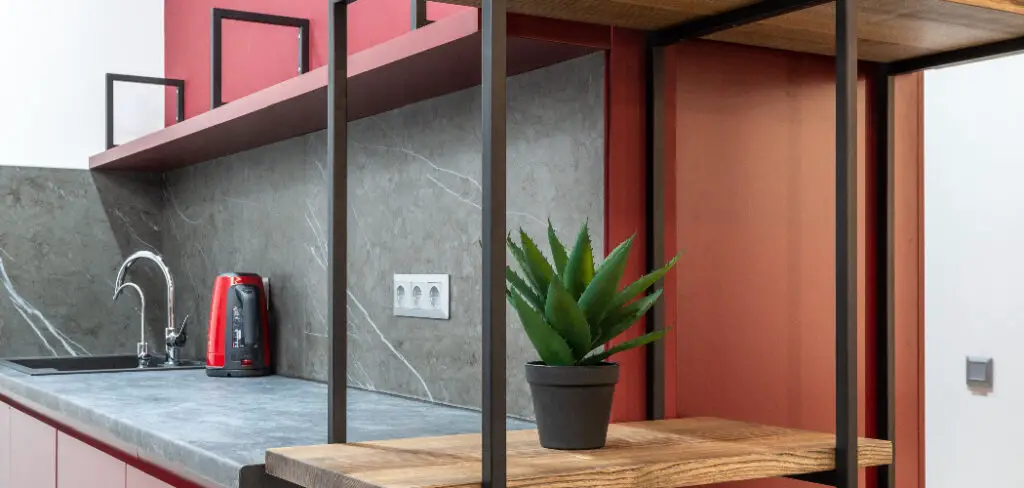 Decorating a dry sink can have several advantages. A dry sink is an antique piece of furniture, often made of hardwood such as oak, that is used to store large items like pots and pans or dishes. Decorating a dry sink can provide a unique and rustic touch to any room.
Additionally, it can also be used to create extra storage space in a small room or kitchen. Decorating a dry sink can also add visual interest and personality to the area, making it stand out from other furniture pieces. You can find step-by-step instructions on how to decorate a dry sink in this blog article.
What Types of Decorations Can Be Used to Decorate a Dry Sink? 
Many different types of decorations can be used to decorate a dry sink. Popular choices include accessories like baskets, bottles, and jars. Baskets can be filled with items such as flowers or potpourri for a burst of color and texture. Bottles can hold various liquids, such as oil, vinegar, or decorative stones. Jars can store items like cotton balls, Q-tips, or small figurines.
For a more unique look, you may want to consider using vintage accessories such as old plates or napkin holders. These pieces can add an antique charm that is sure to draw attention. Additionally, decorative trays are also great for displaying small items such as jewelry or soap.
Step-by-step Instructions for How to Decorate a Dry Sink
Step 1: Inspect Your Dry Sink
Check for damage, loose pieces, and other issues that may need to be fixed before decorating if your dry sink is made of wood, sand away any rough spots before proceeding. Using a damp cloth and mild soap, lightly clean the piece to remove any dust or dirt. Make sure to rinse and thoroughly dry the area afterward.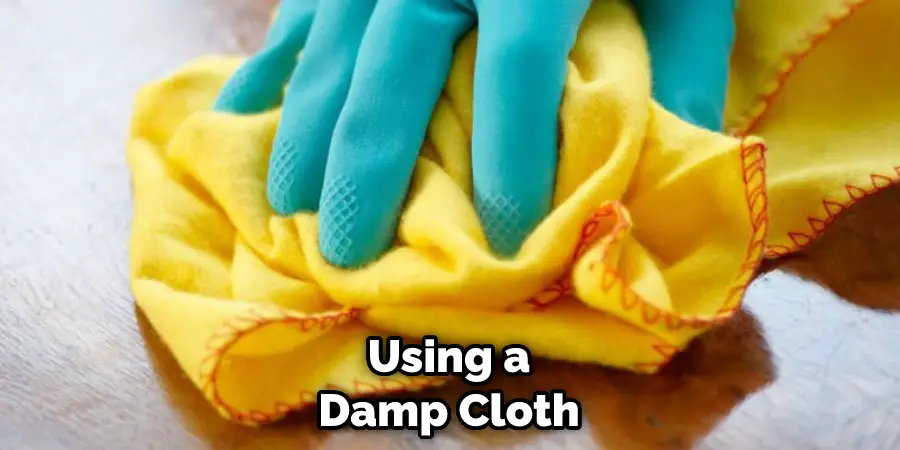 Step 2: Choose A Color Palette
Choose a color palette for your dry sink that fits the room's other elements. This could include using multiple colors within a single hue, such as different shades of blue, or selecting one bright color and two neutrals to offset it. 
Step 3: Decide How to Decorate
Think about the overall look you are trying to achieve. You can choose to paint any exposed wood with a color from your palette or leave it natural if that is the look you prefer. Consider adding decoupage patterns, stencils, or other decorative items for texture and visual interest.
Step 4: Accessorize the Surface
Once your dry sink is painted and decorated, you can accessorize the surface. Candles, flower arrangements, vintage dishes, or other objects can be added to create a unique and personalized look.  Consider grouping items together to bring more attention to them. 
Step 5: Display Items in the Cabinet or Drawers
Depending on the dry sink type, there may be an area to display items. If so, use items like baskets, vintage tins, or other containers to organize and store small knick-knacks. The key is to choose pieces that are appropriate to the style of your dry sink.
Following these steps, you should better understand decorating a dry sink. You can create a beautiful space that reflects your personal style with careful planning, attention to detail, and the right materials.
Safety Precautions for How to Decorate a Dry Sink
Always wear protective eyewear and gloves when working with paint, chemicals, or tools.
Make sure to use a dust mask while sanding surfaces to prevent breathing in dirt particles.
Test any furniture cleaners or products you use on a small, inconspicuous area of the dry sink before applying them to the entire surface.
Make sure to read the labels of any products you use and follow all instructions.
Don't leave furniture strippers or other chemicals on the dry sink for longer than recommended, as they can damage or discolor it.
Use plenty of ventilation while painting or staining the dry sink.
Never use a heat gun, blowtorch, or any other open flame near the dry sink.
Make sure to seal any painted surfaces with a clear sealer to protect them from wear and tear.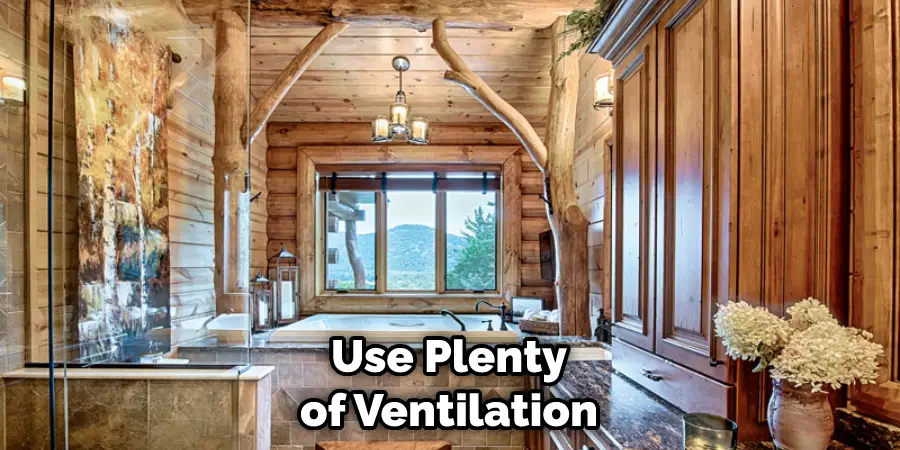 Following these tips can help you safely and successfully decorate a dry sink. With proper preparation and safety precautions, your decorated dry sink will look beautiful for years to come.
How Do You Clean and Maintain Your Dry Sink Decorations Over Time? 
Dust your dry sink decorations regularly using a soft cloth or feather duster to remove dirt and dust particles.
Clean any spills on the decorations as soon as possible to avoid staining or damage. Mild soap and water should be used for most surfaces, but check the instructions on individual items if needed.
Shine metal decorations by wiping them with a soft cloth dampened in mineral oil or distilled white vinegar.
Only use non-abrasive cleaning products on the dry sink decorations to avoid damaging them.
Check all decors regularly for any signs of wear and tear, such as loose joints or broken pieces. Replace or repair these items if necessary.
For wooden decorations, use a polish occasionally to keep them looking their best and protect them from moisture damage.
Store delicate items away from direct sunlight when not in use to help preserve their color and condition.
Clear the area around the dry sink regularly so the decorations have plenty of breathing space. This will help prevent any moisture buildup which could damage them over time.
Following these steps will ensure that your dry sink decorations look their best for years to come. With the right care and maintenance, they can last a lifetime.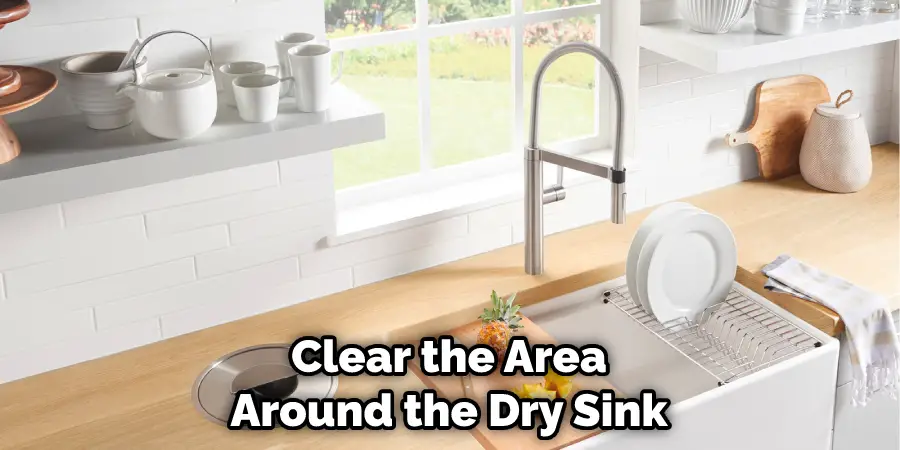 Are There Specific Types of Decorations That Work Best With a Dry Sink? 
When it comes to decorating a dry sink, you have plenty of options. You can choose from various items such as small vases, baskets, candleholders, mirrors, etc. The type of decorations you use will largely depend on the style of the dry sink and the overall look you are trying to achieve.
For example, accent pieces such as lace doilies or teacups can work well if you have a more traditional-looking dry sink. For more modern styles, opt for items such as vessels filled with flowers and greenery. You can also opt for functional decor pieces such as corkboards or key holders.
In addition to decorative items, you can also use accessories such as table runners or textiles to bring a dry sink to life. Table runners, placemats, and even wall hangings can give your space a fresh look while still maintaining the character of your dry sink.
How Can You Make Sure the Decorations on Your Dry Sink Are Safe From Damage or Wear and Tear? 
When decorating a dry sink, you must check that any decorations or accessories you add are appropriate for your chosen material. Decorations made from wood should be treated with a sealant to protect them from moisture and wear and tear.
Metal decorations should also be sealed against corrosion, rusting, and tarnishing. Additionally, many materials, such as certain fabrics and paper decorations, should be kept from direct contact with water to prevent them from becoming damaged or discolored.
When it comes to placing your decorations on your dry sink, make sure they are securely attached so they won't easily get knocked off by accident. If you plan to put any decorations in drawers or shelves, consider adding a lining to prevent slips and slides. Finally, it's important to keep your decorations clean by avoiding exposure to dust and dirt. Use a soft cloth with gentle cleaning products to remove any debris that may accumulate over time.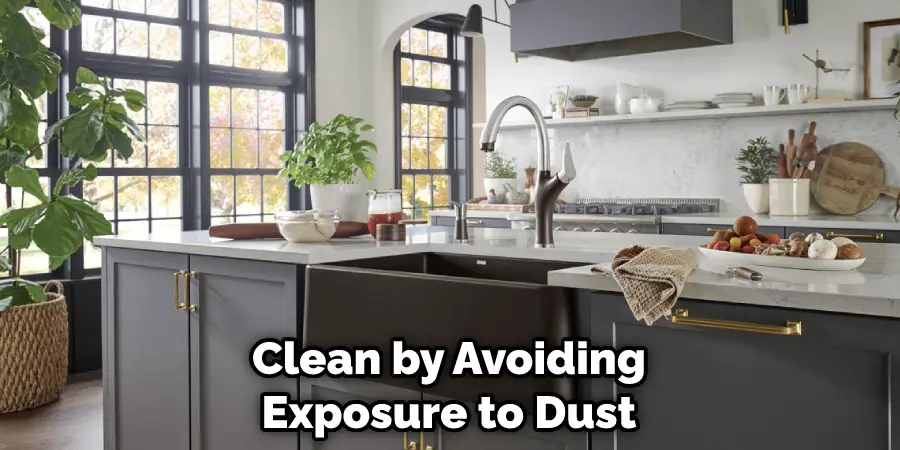 Conclusion
One of the potential disadvantages when decorating a dry sink is that it may be difficult to find accessories or decorations that will fit properly on the ledge. The shelf size can limit how much of an object you can place there, and many designs do not have enough room for any large items. Additionally, if your dry sink does not have a lip or ledge along the top, it may be difficult to find items that do not slide off easily.
In conclusion,  decorating a dry sink can be a fun and creative way to add an extra touch of style to your home. With the right tools, materials, and techniques, you can create stunning pieces that will last for years to come.  Whether you choose to paint, stain, distress, or distress and wax your dry sink, the possibilities are endless. I hope reading this post has helped you learn how to decorate a dry sink. Make sure the safety precautions are carried out in the order listed.