Creating an extra bedroom in your house can greatly increase your home's value while adding more convenience and space. Converting an unused room, such as a den or spare office, is usually much cheaper than buying another property, which makes it popular for those who are looking for flexible ways to upgrade their homes.
Making an extra bedroom in your house is an excellent solution for those who need more space but don't have the budget to add a new room. It can be done with minimal disruption to the existing design of your home, and it offers a number of advantages. In this blog article, you can find step-by-step instructions on how to make an extra bedroom in your house.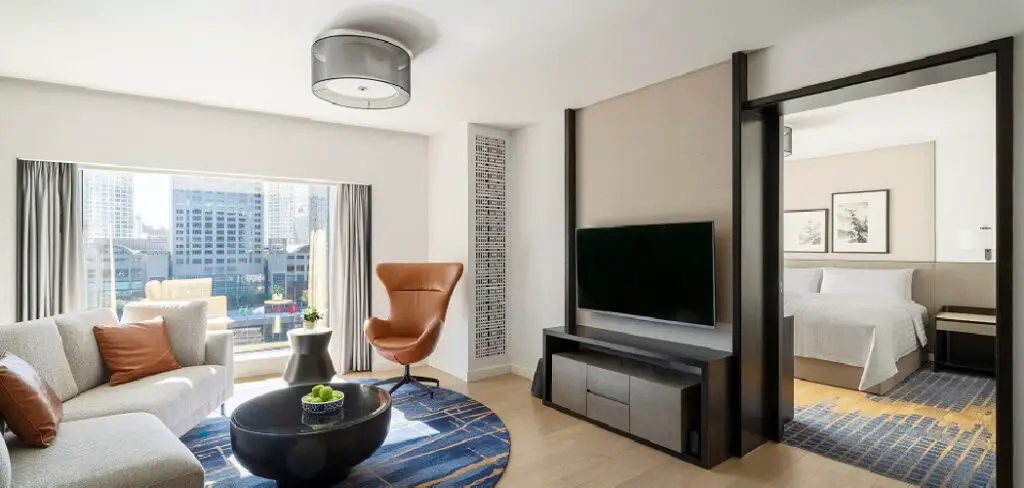 Step-by-Step Instructions for How to Make an Extra Bedroom in Your House 
Step 1: Inspect Your House
Before making an extra bedroom in your house, look around and see how much space you have available. Measure the room that you think is best suited for an extra bedroom and determine how much square footage it contains.
Step 2: Create a Plan
Now that you know how much space you have available create a plan for how you want to use it. Decide how much space you will need for the bed, how many people will be sleeping in the room, and what kind of furniture or decorations you want in the room. Now that you have a plan consider how much money you will spend on making an extra bedroom. You may need to buy a bed, mattress, and other furniture for the room, so make sure to factor these costs into your budget.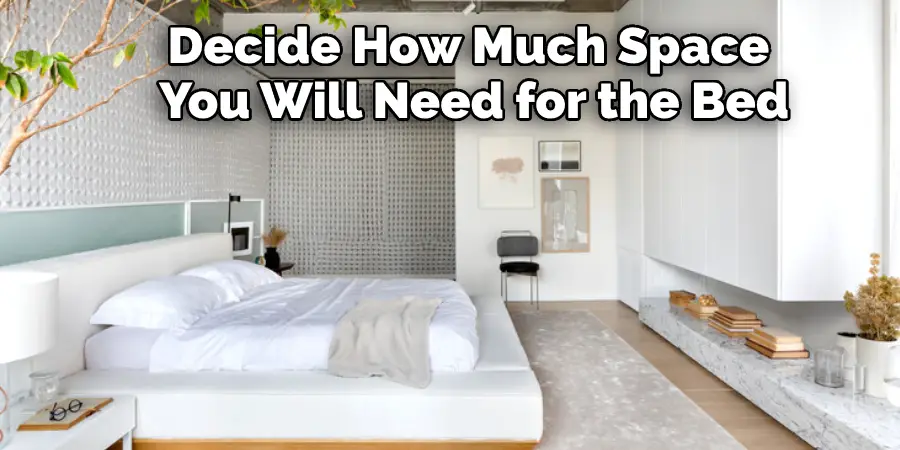 Step 3: Choose Furnishings
Once you know how much money you are willing to spend, start shopping for furniture that fits your budget and plan. Consider how much space you have available and how many people will sleep in the room. When choosing wall coverings, think about how you want to decorate your extra bedroom. 
Step 4: Choose Window Treatments
Whether you are using curtains or blinds, make sure to choose window treatments that match the wall coverings and furniture in your extra bedroom. Consider how much light comes into the room from the window and how often people will sleep in it.
Step 5: Buy a Mattress
Once you have chosen the furnishings and wall coverings, it is time to buy a mattress that fits your budget. If more than one person sleeps in the room, consider buying two mattresses for double occupancy. Get several different types of lighting for your extra bedroom for maximum flexibility. Consider how much natural light comes into the room and how much artificial light you will need.
Step 6: Accessorize
Add pillows, throws, rugs, and other accessories to your extra bedroom to make it feel cozy. Have fun with this step, and let your creativity flow. You have done all the hard work, so now it is time to enjoy your extra bedroom! Invite friends and family over, or simply use the room for yourself. No matter how you use the space, you can be proud of how much effort you put into making it.
Creating an extra bedroom in your house can be daunting, but with some planning and patience, you can create the perfect space for yourself or someone else.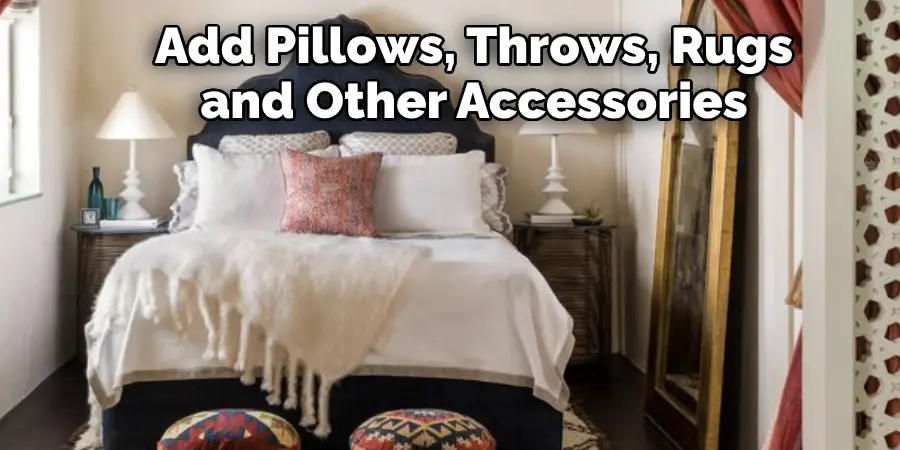 Precautions for How to Make an Extra Bedroom in Your House
Make sure all electrical wiring is up to code before making any changes or additions in the process of making an extra bedroom in your house.
If you are adding a bed, be sure there is enough floor support underneath it, as well as wall support if attaching it to a wall, like with bunk beds.
Make sure to use non-toxic paint and materials when adding extra bedroom furniture, such as making an extra bedroom in your house.
Check local building codes before installing or moving walls; they may require additional fireproofing or support systems for the wall you want to add.
Install a ceiling fan so that it is properly secured and will not come down unexpectedly.
Install smoke detectors and carbon monoxide detectors in the extra room before using it to make an extra bedroom in your house.
Ensure windows have proper security locks on them, with no gaps or other potential entry points for burglars or insects.
When using it to make an extra bedroom in your house, consider the amount of noise coming from the room and how it affects other parts of the house; you may need to install additional insulation if needed.
These precautions are important when considering making an extra bedroom in your house. It is best to do the necessary research and be prepared before starting a project of this magnitude. Safety should always be paramount in making an extra bedroom in your house.
Are There Any Special Considerations to Keep in Mind if the Room is Located in a Basement or Attic? 
If the room you are converting into a bedroom is located in a basement or attic, there are some special considerations to keep in mind.
Check your local building codes and safety requirements before beginning any work.
Ensure the area has adequate insulation and ventilation, so it is comfortable year-round.
Consider how you will deal with moisture accumulating in basements and attics, as this could lead to mold or mildew growth.
Install smoke detectors and carbon monoxide detectors if needed, and check them regularly.
Make sure that the space is well-lit and comfortable so that it is inviting to anyone who stays there.
Finally, if the room is located in a basement or attic, consider how you will access it safely and how much noise it might make when someone sleeps inside it.
This will ensure that everyone's safety and comfort are taken into consideration when converting an existing space into an extra bedroom.
Should You Hire a Professional Contractor or Do the Renovations Yourself?
Yes. Ultimately, the decision to hire a professional contractor or do the renovations yourself comes down to how comfortable you are with home improvement projects. If you're confident in making changes, then doing it yourself may be a viable option. However, if you don't have prior experience making big changes in your home, then it might be wise to hire a professional contractor. Professionals have the experience and knowledge to ensure that all of your renovations are safe and done correctly so that you can get the most out of your new bedroom.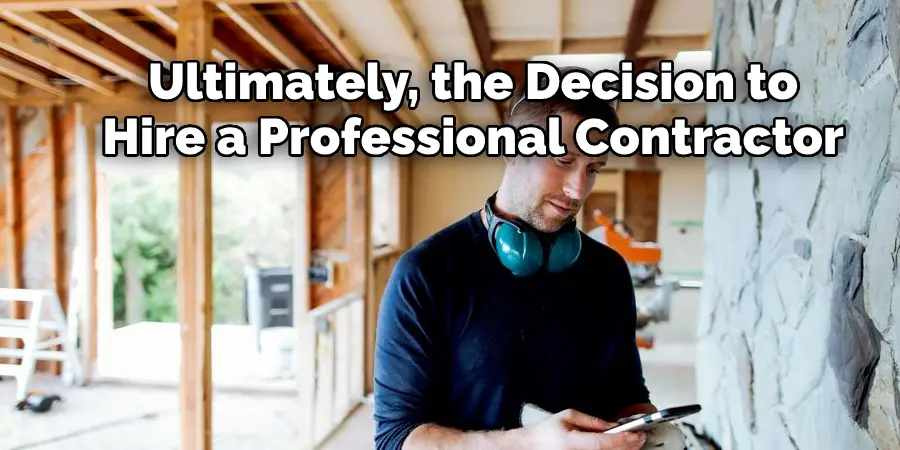 If you do decide to go the DIY route, it's important to be well-prepared for the project ahead of time. Make sure you have all of the necessary tools and materials and a clear plan for how the renovations will be completed. It's also important to remember that certain changes may require permits or other paperwork, so it's always best to check with your local government before beginning any major renovations.
What Are the Best Ways to Maximize Natural Light in a Room Without Windows? 
Choose the Right Paint Color: Light-reflecting shades such as white, ivory, beige and light blue will help to create a brighter room without windows.
Install Glass Doors or Walls: If you're feeling adventurous, consider adding glass panels to your walls or installing a set of French doors to let natural light in.
Use Mirrors: Mirrors can be used to reflect natural light and help open up a room without windows.
Get Creative With Lighting: Take advantage of modern lighting technology by using energy-efficient LED bulbs or incorporate wall sconces or track lighting for a more customized effect.
Hang Window Treatments: Curtains, blinds, and shades can be used to control how much light comes into a room without windows. Consider using sheer or light-colored fabrics for maximum brightness.
Install Skylights: This is an effective way to add natural light to any room without windows, but it requires some construction work.
Use Glass Bricks: Another option is to install glass blocks in the wall where the window would normally be. These will let light in a while, still offering some level of privacy.
Add Plants: Adding a few houseplants to your space can help bring life and light into a room without windows.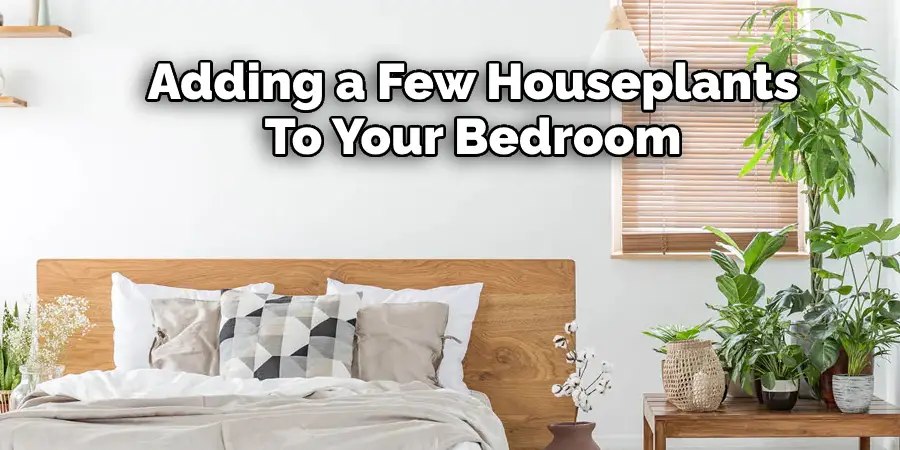 These tips will help make your room without windows brighter and more inviting. With some creativity and the right lighting, you can create an extra bedroom in your house that feels open and spacious.
Conclusion
Expenses associated with creating an extra bedroom, such as building materials, labor costs, and furniture, can add up quickly. Additionally, depending on the size of the space, being converted into a bedroom may require additional plumbing or HVAC installation, which can be quite expensive.
Making an extra bedroom in your house can be a great way to save money on rent or mortgage payments while also increasing the value of your home. Whether you have a spare room that needs sprucing up or are looking to build a new one, there are several ways to create additional space in your home. A few of the most popular methods include converting a spare room, adding on to your home, or building an entirely new structure. I hope this article has been beneficial for learning how to make an extra bedroom in your house. Make Sure the precautionary measures are followed chronologically.