Create timeless style and lasting comfort with a reclining sofa! Whether you're looking to upgrade your current living room seating or add more versatility to your space, the right recliner adds dimension, luxury, and practicality to any area. Reclining sofas are ideal for small spaces because they don't take up too much room but still offer ample seating and comfortable lounging options.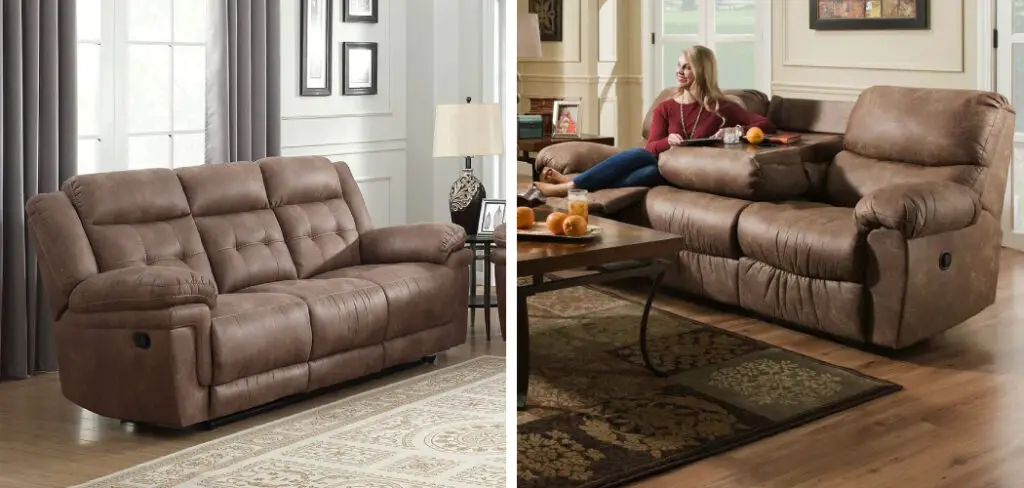 Plus, varieties come with all sorts of upholstery materials that look great in any decorating palette. In this blog post, we will explore how to decorate with reclining sofa into your home that looks just as chic as it feels luxurious. Read on for details on how creating an inviting oasis can be effortless!
Is Recliner Sofa Good for Home?
Recliner sofas are a great choice for any home that needs a comfortable place to relax and unwind after a long day. Not only do reclining sofas provide plenty of comforts, but they also come in stylish designs that complement almost any decor style.
Recliners are available in fabric, leather, suede, and other materials, so you can find the perfect one for your space. With their excellent level of adjustability and versatility, recliner sofas are an ideal furniture piece for homes with busy lives.
The versatility of recliner sofas makes them perfect for any space because they offer both comfort and style that fit into any room's existing decor. They also make great accessories for entertaining because of their adjustable seating positions.
Can We Use Recliner Sofa in Living Room?
Yes! Recliner sofas can make a great addition to any living room. Not only do reclining sofas provide comfortable seating for up to three people, but they also come in a variety of styles and colors that will fit most decorating schemes. When you are working with a recliner sofa in your living room, there are several tips you should keep in mind to ensure the best outcome.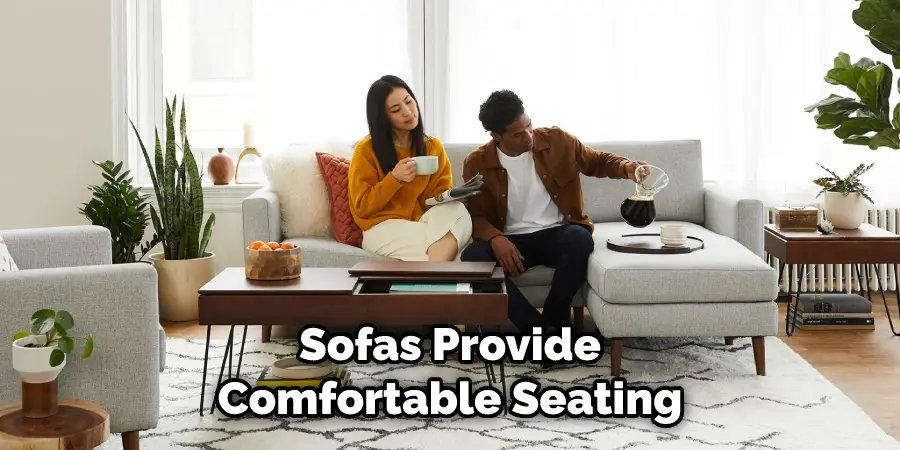 First, consider the size of the space. A large or oversized reclining sofa may look overpowering in small rooms or homes with limited floor space. If you have a smaller area, choose either an armless chair or a loveseat version instead. These pieces usually occupy less surface area while still providing ample seating.
When it comes to the actual chair design, make sure that it complements the other elements in your living room. If your room is a bit traditional, opt for a more classic style of reclining sofa, such as one with rolled arms or tufted backs. On the other hand, if you have a modern theme going on in your living space, look for sleek designs with straight lines and contemporary details.
Finally, remember that fabric choice is also important when it comes to decorating a recliner sofa. Choose something comfortable and durable, but also pick a color or pattern that blends well with the rest of your decor. Avoid overly bright colors or loud prints unless you are aiming for an eclectic look. With any luck, the right reclining sofa can add both comfort and style to your living room.
10 Methods on How to Decorate with Reclining Sofa
1.  Use a Sofa as a Room Divider
If you have a large living space, you can use your reclining sofa as a room divider. This will create two distinct spaces in your room, which can be used for different purposes. For example, you can use one space for relaxing and watching TV and the other space for entertaining guests.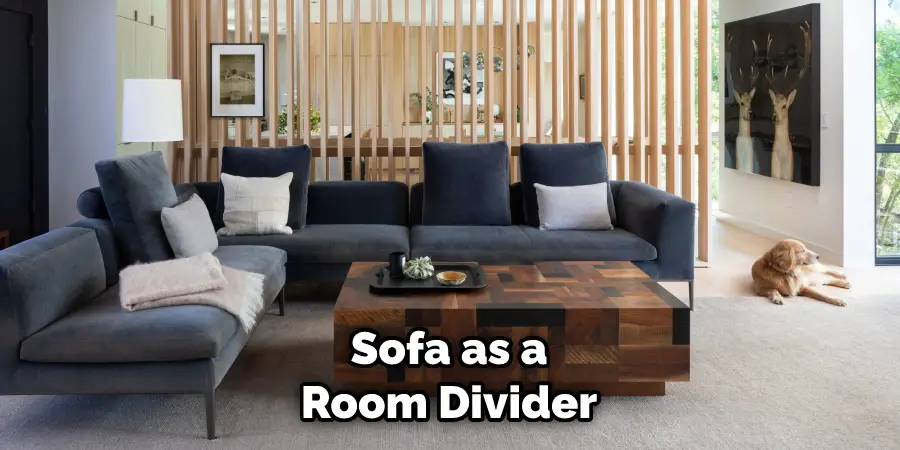 To create this effect, you can leave a gap between your reclining sofa and the wall or another piece of furniture. This will help to differentiate between the two areas while still providing a unified look to your living room. However, you don't want the gap to be too wide, as it could make your room look disjointed.
2.  Place Your Sofa Against a Wall
Another way to decorate with a reclining sofa is to place it against a wall. This will create a focal point in your room, and you can then accessorize around it. For example, you could place a coffee table in front of your sofa and then add some side tables and lamps to create a cozy reading nook.
You could also add a console table behind the sofa for extra storage and décor. Although this placement isn't ideal for everyone, it can be a great way to maximize space if your room is smaller. Additionally, you can always move your sofa away from the wall if you want more space in the room.
3.  Float Your Sofa in the Room
If you want to make your living space appear larger, you can try floating your reclining sofa in the room. This means that you will not push your sofa up against any walls but instead place it in the middle of the room. You can then arrange your other furniture around it to create different conversation areas. 
You don't want to overly crowd the room, but you can use rugs and other pieces of furniture to create the illusion of two distinct areas within the same room. Try placing a coffee table in front of your recliner or adding an area rug to help define the space around the sofa.
4.  Add an Area Rug
An area rug can help to define the space around your reclining sofa, and it will also add some color and pattern to your room. If you have a large living space, you may want to choose a rug that is big enough to fill the entire space. However, if you have a smaller space, you can choose a more intimate rug size that will still provide some definition for the area around your sofa.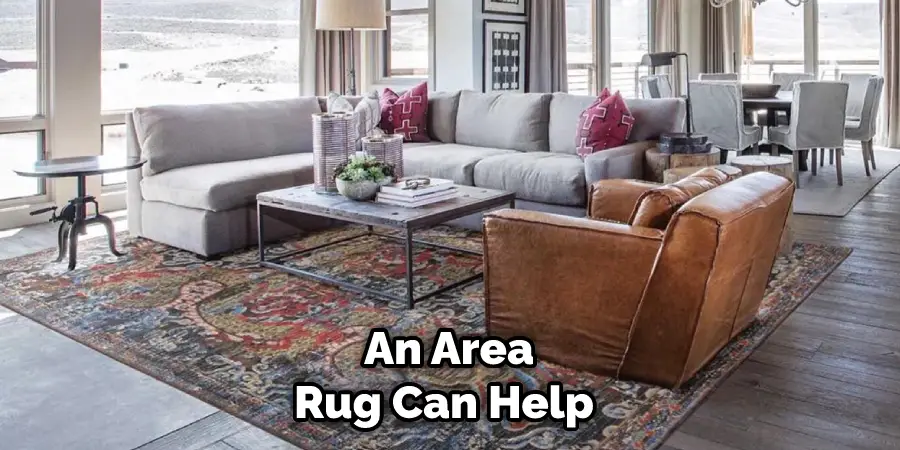 When choosing an area rug, consider the size and shape of your sofa and how it will look in relation to the rug. Additionally, take into account the colors and patterns of your sofa, curtains, and other décor items when choosing an area rug.
5.  Hang Artwork Above Your Sofa
If you have artwork that you love, you can hang it above your reclining sofa to create a focal point in your room. This is an easy way to decorate with art without having to worry about finding the perfect spot for it elsewhere in your home. Plus, it will give you something to look at while you are relaxing on your sofa!
You can also consider adding different-sized mirrors to the wall above your sofa, which will help create visual interest and draw the eye away from the couch. If you're looking for a more modern look, create an asymmetrical gallery wall with your favorite pieces. This will help add texture and character to the space.
6.  Place Lamps on Either Side of Your Sofa
If you want to create some ambient lighting in your living space, you can place lamps on either side of your reclining sofa. You can choose floor lamps or table lamps depending on the look that you are going for, and there are many different styles available so that you can find the perfect match for your home décor.
Placing lamps on either side of your reclining sofa will help to create a balanced look that is sure to be inviting for guests. While lamps are a great way to add ambient lighting, they are also an excellent way to draw attention to the sofa itself.
7.  Use Throw Pillows and Blankets
Throw pillows and blankets are an easy way to add comfort and style to your living space. They also give you the opportunity to change up the look of your room by simply swapping out pillows or throws when you feel like it.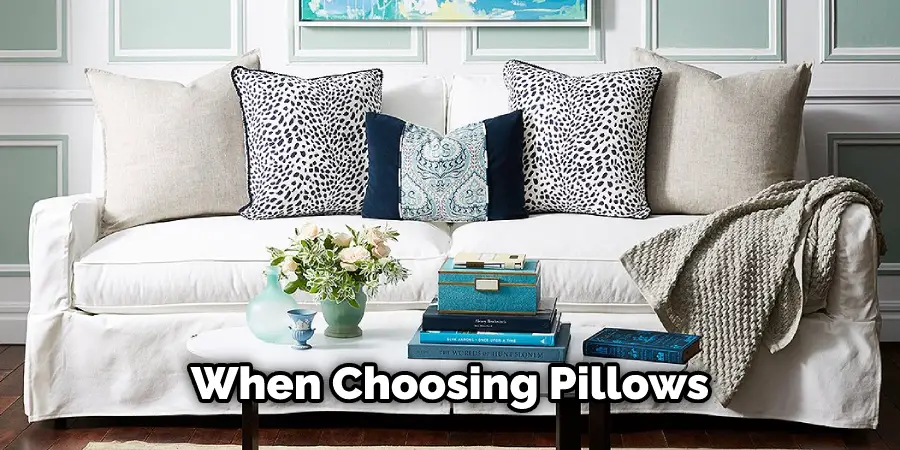 When choosing pillows and blankets for your decor, make sure to select ones that coordinate with the overall style of your home. For example, if you have a modern decor scheme, choose pillows and throw in bold colors and geometric patterns.
If you prefer a more traditional style, select items in softer colors and floral patterns. You can also mix and match different colors and textures to create a unique look. Finally, don't forget to use the same color palette and style when picking out throw pillows and blankets as you did with your reclining sofa. This will ensure a cohesive look in your space.
8.  Accessorize with Plants and Flowers
Plants and flowers are always a welcome addition to any home décor, and they can really help to brighten up a space. If you have trouble keeping plants alive, there are many options available now that are almost impossible to kill!
Faux plants are also an option if you want something that looks real but doesn't require any upkeep. Regardless of which route you go, adding plants or flowers is an easy way to decorate with a pop of color and life.
You can place them on a side table while you're lounging on the sofa or even hang some up in front of your window for extra privacy. Just make sure that whatever you choose doesn't compete with your sofa as a focal point.
9.  Incorporate Metallic Accents
Adding metallic accents is another great way to decorate a reclining sofa. You can find metallic accents in various forms, such as lamps, wall art, picture frames and more. The reflective nature of metal helps to bring light into the space and can help to give the room a modern feel.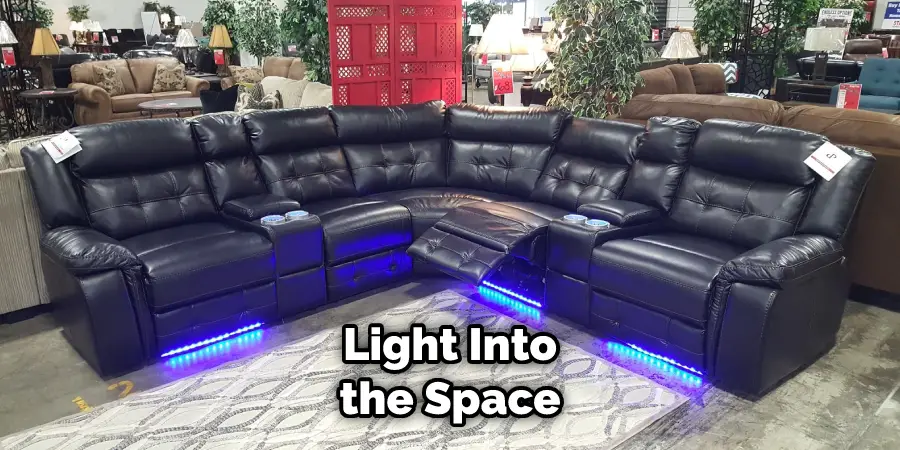 Metallic accents can also be used to add a touch of luxury and glamour to the room. When shopping for metallic accents, look for pieces that complement the colors and style of your reclining sofa. This will help to create a cohesive look in the space. Finally, make sure the pieces are of high quality to ensure lasting style.
10.  Keep It Simple
Sometimes, less is more. You can make a grand statement with just a few pieces of furniture and décor.  Consider using the reclining sofa as the main focal point and then including a few complementary items like a matching ottoman or an accent chair. Accessorize with minimalistic items like a few throw pillows, small plants, and artwork to complete the look.  This approach can help you create an inviting atmosphere with minimal effort.
Some Common Mistakes to Avoid
1. Don't Place a Reclining Sofa in Front of Windows or Doors:
The movement of the sofa can be dangerous and impede traffic flow. Also, if the window is too close, sunlight may fade the fabric over time.
2. Don't Place Multiple Reclining Sofas in One Room:
A single reclining sofa will draw attention to itself and can become a focal point in the room; having multiple recliners can be visually overwhelming and create an imbalance of furniture.
3. Don't Place a Reclining Sofa in an Open Floor Plan:
Recliners are best for smaller, more intimate spaces and will look out of place if the room is too large or open. Consider using other types of furniture, like a sectional sofa, to fill the space instead.
4. Don't Place a Reclining Sofa Away from the Wall: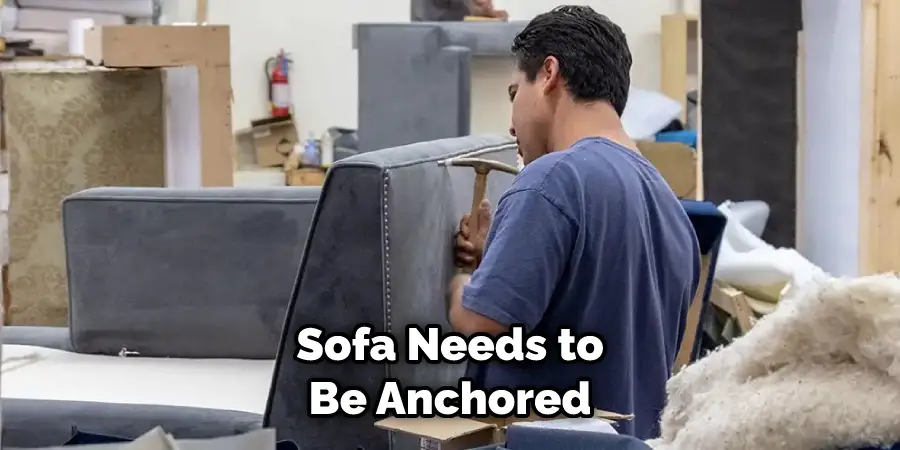 The sofa needs to be anchored to the wall for support and stability. Without it, the recliner may become top-heavy or wobbly when in use. Make sure to measure the space first before making any purchases.
5. Don't Overcrowd the Space Around a Reclining Sofa:
The recliner needs some breathing room around it and should have at least 2 feet of space on all sides. Too much furniture or clutter can make the space feel cramped and uncomfortable.
Conclusion
In conclusion, decorating with a reclining sofa is an opportunity to be creative and make a statement. Incorporate interesting décor pieces like wall art to bring your space together. Accentuate the area around the sofa with eye-catching accessories like patterned pillows and throws.
When you take your time and use smart decorating strategies, you can turn any room into a relaxing atmosphere that looks great from all angles. So go ahead and try out these ideas to redesign your living space with a logo reclining design. You'll be glad you did! Thanks for learning about how to decorate with reclining sofas here at Room Reef today!