Are your clothes starting to smell smoky after years of exposure to cigarette smoke? Or, perhaps, you're looking for a way to remove traces of fire damage from recently soot-covered apparel. In either case, cleaning smoke damaged clothing can be an intimidating task, but it's not impossible.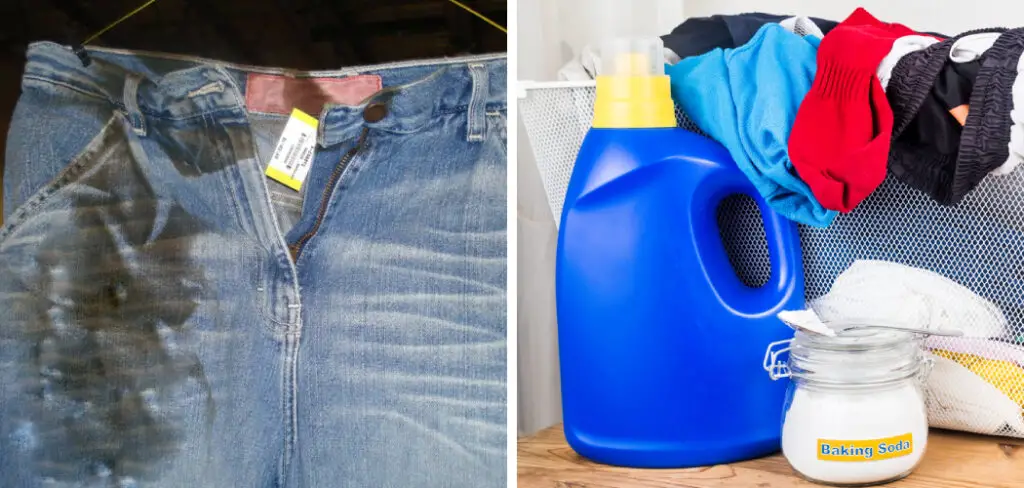 Smoke damage to your clothes can be a major impediment when it comes time to get dressed for an important event or just for a regular day. Not only is smoke damaging on its own, but it's also often accompanied by odors that are difficult to remove from fabrics. Thankfully, there are many ways in which you can tackle these pesky blemishes and restore your garments back to their original glory – all without breaking the bank.
In this blog post, we'll cover how to clean smoke damaged clothes and discuss tips and tricks along the way!
What Will You Need
Before you begin, make sure to gather the following supplies:
Laundry detergent
White vinegar
Baking soda
Fabric softener
Dryer sheets
Oxygen bleach powder or liquid (optional)
Once you've got the materials, you'll be ready to start cleaning your smoke damaged clothes!
10 Easy Steps on How to Clean Smoke Damaged Clothes
Step 1: Pre-Treat Your Clothes
Before putting your clothing into the washing machine, take some time to spot and treat any heavily soiled areas. Apply a generous amount of laundry detergent or oxygen bleach powder and let it sit for a few minutes before rinsing away. If your fabric is delicate, opt for a liquid oxygen bleach instead.
Step 2: Wash Your Clothing
Once you've pre-treated your clothing, put them in the washing machine with a cup of white vinegar and a scoop of baking soda. This combination will help break down smoke odors and stains for optimal removal. Use warm or hot water to ensure all residue is broken up and washed away.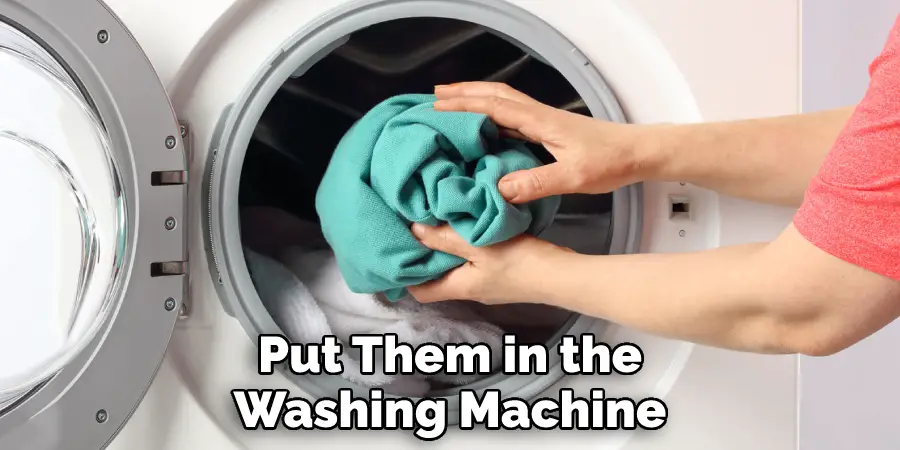 Step 3: Dry on Low Heat
To keep your clothing from shrinking or getting damaged by high temperatures, dry on low heat or air-dry if possible. If using the dryer, add fabric softener sheets to reduce static cling while helping to add fragrance back into the clothes. Be careful not to over-dry items, though, as this can cause further damage.
Step 4: Check for Odor
Check your clothing for any lingering odors. If there are still traces of smoke, repeat Steps 1-3 until the scent is completely gone. You may also want to try using a professional odor removal product as well. It will be more expensive but can be a great way to get rid of any stubborn smells.
Step 5: Store Clothes in Airtight Containers
After removing all smells and stains from your clothes, storing them in airtight containers or garment bags is important to prevent contamination from future smoking events. This will help keep your clothing safe and smelling fresh! Additionally, if you must store it in a closet, make sure to use an airtight container and keep the door closed.
Step 6. Donate Unusable Clothes
If you have clothing that is too heavily damaged to be saved, it's best to donate them simply. This will help keep textiles out of landfills and allow someone else in need the opportunity to benefit from your generosity. Don't forget to check local charities for donation opportunities.
Step 7. Freshen Up Your Home
In addition to cleaning your clothes, it's important to freshen up your home as well. Open windows and doors to allow in the fresh air, vacuum carpets and furniture, and spray a deodorizing scent throughout the rooms. This will help combat any lingering odors that may have been left behind by smoke.
Step 8: Have Patience
Cleaning smoke damaged clothing can be a long, arduous process, so it's important not to get discouraged if you don't see results immediately. Take your time and follow the steps outlined above for optimal results! It is doable, and you can do it with patience. Don't forget to give yourself a pat on the back for your hard work.
Step 9: Install Air Filters
Consider installing air filters in your home to prevent future smoke damage further. This will help keep smoke particles from building up on surfaces and fabrics, preserving their integrity for longer periods of time. There are many filters to choose from, so make sure you select one best suited to your needs.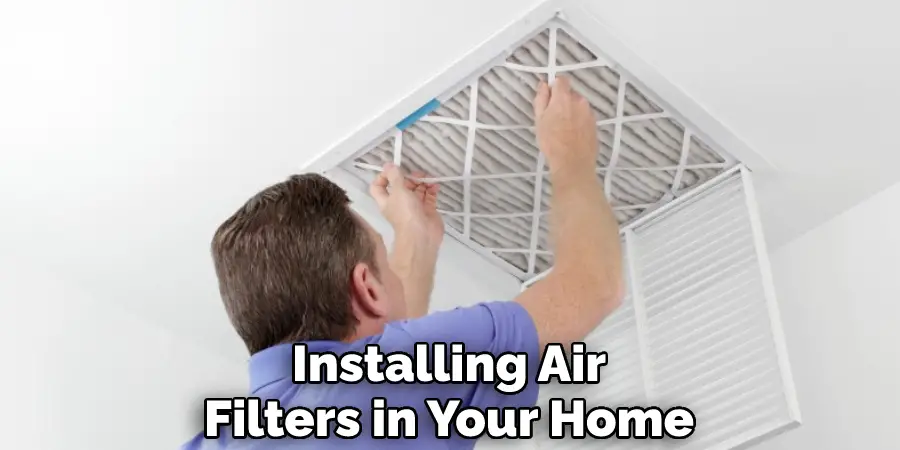 Step 10: Enforce a No Smoking Policy
The best way to keep your clothing from smoke damage is to enforce a no smoking policy inside your home. Ask family members and visitors alike to take their habits outside and ensure that everyone abides by the rule! This is the easiest and most effective way to protect your clothing and health.
By following these steps, you'll be well on your way toward restoring your clothes back to their original condition. And with any luck, you won't have to worry about how to clean smoke-damaged clothes ever again!
5 Additional Tips and Tricks
Before washing, air out the clothing. Open windows and doors to allow in the fresh air. This will help to reduce odors and smoke damage.
Use a specialized detergent that is specifically designed to remove smoke and soot stains. This will help to break down the tough molecules in the smoke residue on the clothing.
Pre-treat any stains with an enzyme-based stain remover before washing. This will help to ensure that the stain is removed completely and prevent it from setting into the fabric of the clothing.
After washing, hang your clothes outside or in a well-ventilated area for at least 24 hours before wearing them again. This will allow time for all of the remaining smoke odors to dissipate from the fabrics.
Finally, be sure to store you are cleaned and aired out clothes away from any potential sources of smoke to prevent further damage.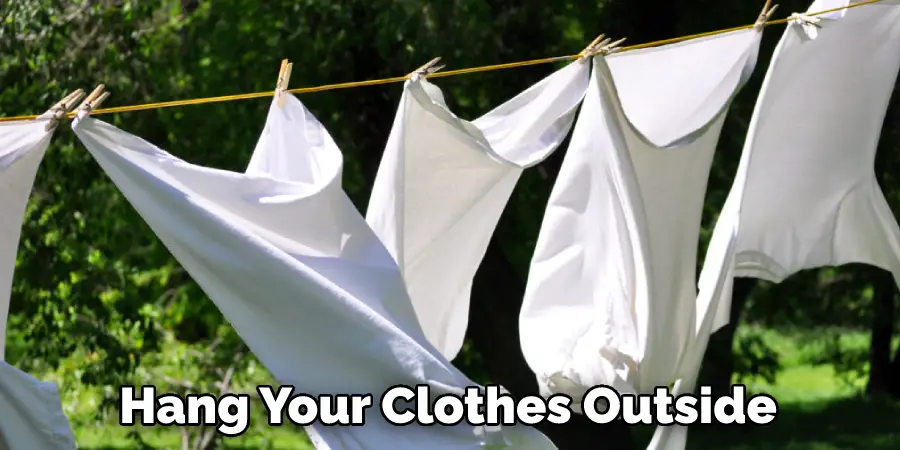 Following these tips and tricks will help you to effectively clean your smoke damaged clothes and ensure that they are safe for wear again. It is important to take the time to properly treat the clothing in order to avoid any unnecessary damage or staining. With the right care, you can restore your wardrobe back to its original condition in no time!
5 Things You Should Avoid
1. Avoid Washing in Hot Water:
The heat from the hot water may set the smoke residue into the fabric and cause it to become more difficult to remove over time.
2. Avoid Using Chlorine Bleach:
Chlorine bleach can discolor and weaken many fabrics, causing irreversible damage.
3. Avoid Mixing Different Types of Detergents:
Different detergents often produce different results when combined, which could lead to a less-than-optimal cleaning outcome or further damage to your clothes.
4. Avoiding Excessive Scrubbing or Rubbing:
Aggressive scrubbing or rubbing of smoke-damaged clothing can damage fibers, cause fading, and leave behind smudges that are even more difficult to remove than before.
5. Avoid Drying on High Heat:
High temperatures can also cause the fabric to shrink and weaken or set the smoke residue deeper into the fabric.
To ensure that your clothes get properly cleaned and remain undamaged, make sure to follow these five simple tips when cleaning smoke-damaged clothing. By taking proper care of your clothes, you can make sure that they stay in good condition for years to come!
Does Sanitizer Remove Smoke Smell?
In short, no. Standard hand sanitizers do not have the disinfecting power to remove smoke smell from clothing or other fabrics. Your best bet is to use a mixture of baking soda and vacuum seal your clothes in an air-tight container for 24 hours. This should help remove the odor and reduce any discoloration caused by smoke residue.
You can also use specialized cleaning products designed specifically for the restoration of smoke damage, such as those mentioned above.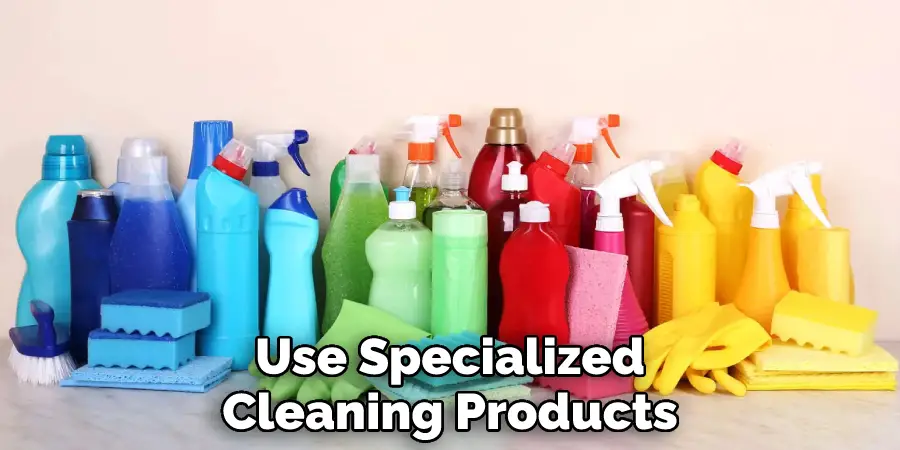 Overall, it's important to remember that smoke damage is a tricky cleaning task requiring special attention. Taking the time to do it right can ultimately help you save time and money and preserve the life of your garments.
Conclusion
Cleaning smoke damaged clothes can be difficult, but with these tips, you'll have a better chance of saving them. The goal is to get your clothes as close to their original state as possible with the least effort to start slowly and see what works best. If all else fails, some professional dry cleaners specialize in removing tough stains from smoke damage.
Remember always to wear safety gear when dealing with chemicals – staying safe is of utmost priority! Finally, if clothes absolutely cannot be cleaned or are beyond repair, it's time for you to say goodbye and move on. Dealing with smoke damage can be daunting, but following the steps provided and adjusting them to suit your specific situation, you should get through it in no time!
Hopefully, the article on how to clean smoke damaged clothes has given you the information and advice you need to get started. Good luck!